Is 'Earth Hour' a good idea?
Editor's note: Saturday is World Earth Day. Millions of people participate in Earth Hour on the last Saturday of March every year shutting off their lights for an hour to save power and raise awareness. However, some believe that Earth Hour is simply vain symbolism, and does little to reduce emissions. Are you for or against the event?
mclarenross
Earth Hour has turned into a feel-good campaign to make people feel they are doing something, without addressing any of the real problems.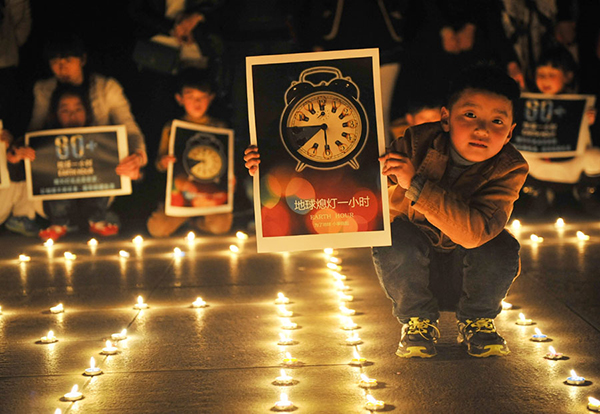 Students attend the Earth Hour campaign at a primary school in Lin'an, Zhejiang province, on March 28, 2015.[Hu Jianhuan / For China Daily]