Is China becoming a cashless society?
Editor's note: Thanks to Alibaba and WeChat, mobile payments have taken China by storm, with a majority of Chinese consumers using their mobile phones to make payments, online and physically. A recent survey found that 70 percent of internet users don't regard cash a daily necessity anymore. Do you think it is necessary to carry cash in China?
GhostBuster (Expat in China)
First, it was 'paperless' office. Then, plastic money, or credit card as mentioned in The Graduate. All these ideas originated in US, but its masses seem not to keep pace with it. Upon arrival in China, these ideas metamorphosize into reality!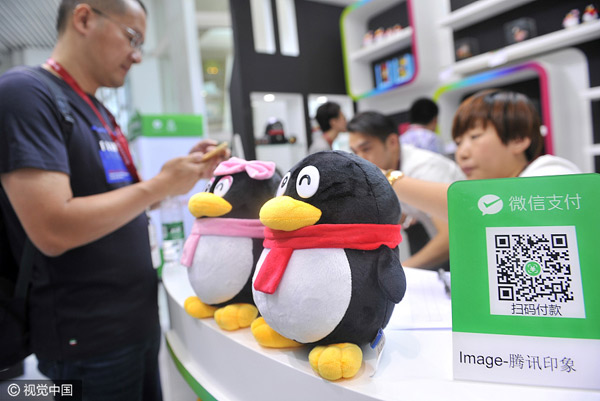 A man pays via WeChat app on his mobile phone in Fuzhou, capital of Fujian province. [Photo/VCG]