China's emerging Swiss connection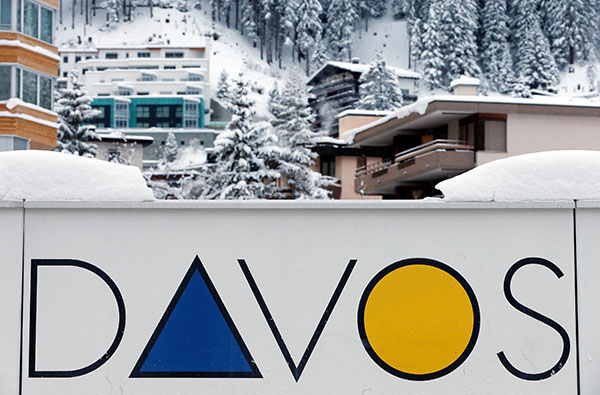 A Davos logo is seen before the annual meeting of the World Economic Forum (WEF) in Davos, Switzerland January 15, 2017. [Photo/Agencies] 
President Xi Jinping's trip to Davos for the annual meeting of the World Economic Forum also offers an opportunity to lift relations with host nation Switzerland to the next level.
In 2013, Premier Li Keqiang visited Switzerland and signed a free trade agreement (FTA), the first between a European country and China. The agreement built on Switzerland's decision to grant China market economy status as early as 2007.
The Sino-Swiss FTA has not encountered major problems since 2013, and both sides are, in fact, looking to expand cooperation. The gradual but steady progress made can demonstrate to the rest of Europe the benefits of opening up to Chinese business without fear of incurring major financial shocks.
Of course, Switzerland is not a member of the European Union, which makes establishing bilateral agreements easier than with EU member states. These are generally constrained by the regulations and bureaucracy which characterize the Brussels-based union.
The EU has thus far declined to give China market economy status, despite 15 years having elapsed since China joined the World Trade Organization. This prevents any of the current 28 members of the EU from signing free trade agreements with Beijing.
Thus, Xi's visit is building on an already-existing platform which, although it is independent of Brussels' control, has potential brush-on effects with the rest of Europe.
Premier Li's 2013 visit also laid the foundation for cooperation between the two countries in a variety of other areas, including tourism, technology, manufacturing and the environment. President Xi is going to be discussing these with representatives of the Swiss government as both sides look to sign further cooperation agreements.
Positively transforming the global economic system is one of the priorities of Davos this year. Finding new directions for innovative development is also certain to be the subject of discussion with Swiss leaders as well.