Stabilizing exchange rate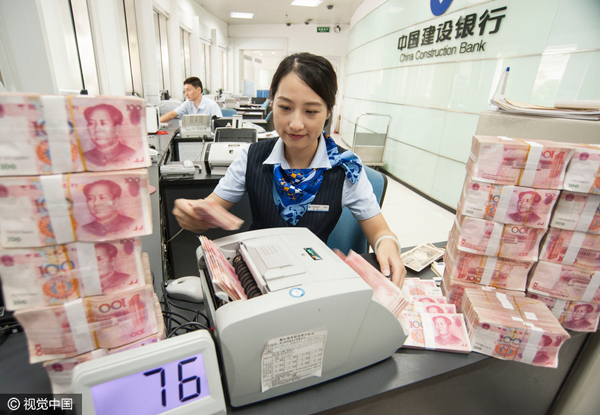 A clerk counts 100 yuan banknotes at a branch of China Construction Bank in Nantong, East China's Jiangsu province, Sep 21, 2016. [Photo/VCG]
The move by the State Administration of Foreign Exchange to strictly observe the law on foreign exchange purchases by individuals has drawn widespread attention, and it has been interpreted as a signal of China's tightened intervention in the yuan's exchange rate.
In fact, the regulation, which prohibits individuals from using purchased foreign exchanges for overseas profiteering and purchasing of houses and insurances, is not new; it has always existed. The purchase ceiling remains the same. The only difference is the authorities are now pushing for stricter implementation of the regulation.
Since it launched the reform of its foreign exchange regime in 2015, China has always refrained from directly intervening in the yuan's exchange value. However, we should also acknowledge that the internationalization of the yuan is a gradual process and limited interventions are still needed at a time when China's capital market is still in its nascent stage.
The restrictions on individuals' foreign exchange purchases are relatively mild and will help to stabilize the yuan's exchange rate and make the country's foreign exchange policies better serve the transformation of its real economy.
The foreign exchange authorities have not reduced the previous $50,000 quota for free conversion of the yuan every year. From a medium- and long-term perspective, market factors, other than administrative ones, will decide the yuan's foreign exchange level.
At a time when China's capital accounts are not fully open, the lack of necessary supervision on the use of individuals' foreign exchange purchases in the past was not in line with relevant State regulation and it has inevitably resulted in a certain "gray area" that poses huge risks.
Considering the possible negative sentiment the latest move may have among the public, the authorities, however, should still work to enhance public confidence in and expectations for the yuan's exchange rate.--Beijing News