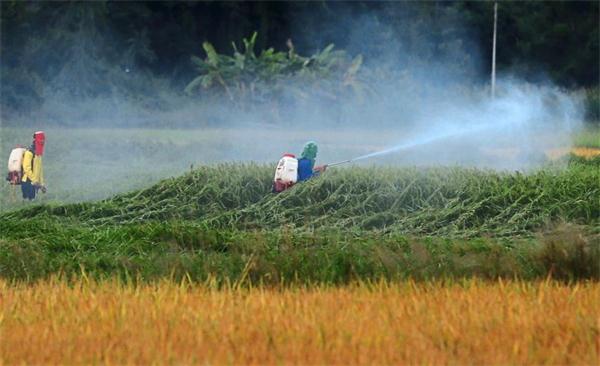 California's agricultural area.[Photo/file photo]
This tells about the opportunity I had to visit California's agricultural area of Salinas and its wonderful agribusiness system, which is responsible for the production of the majority of the salads and some of the fruits consumed in the US. After interviewing farmers and other chain participants, I was left with great impressions. As I outline below, here are the numbers and concerns for the future.
First of all, let's visit the numbers. Healthy living movements are growing all over the world, with positive impacts for salads, fruits and other healthy food choices produced in California.
Sales of fresh produce grew 3 percent in 2015 in US supermarkets. Packaged salads grew 9.2 percent in value and 5.9 percent in volume in 2015, based on US supermarket sales, and prices increased 3.1 percent (Nielsen). Sales per week averaged $3,877 (around 1,000 bags per store per week). Value-added vegetables (side dishes, trays and snacks) grew 8.7 percent in value and 5.6 percent in volume in 2015. Of total store sales, fresh produce reached 11.4 percent and is growing strongly in the USA (Nielsen).
But these impressive numbers do not come without concerns. In interviews and readings, several specific issues are present in California's agriculture that were reported to be increasing costs in the supply chain. Lets visit some of them:
Labor: With a low mechanization index in several commodities this industry is severely dependent on labor and any changes in labor policies strongly hits this business. Issues of an aging workforce, reduced inflow of immigrants, younger generations lacking the motivation to work and risks in the H2A (Mexican labor program), with the comments of some political pressure for it not to work (paper processing is getting slower) all impact labor availability. A higher minimum wage (expected to go to $ 15 an hour), together with employees' empowerment, Mexico's development, lack of housing for workers, unions getting stronger and on-productive time labor lawsuits are increasing and makes labor a huge issue.
Land: Tight availability and increasing land values, increasing costs with lease values climbing and land disputes will tend to increase in the coming years. More lands being converted to organic use are increasing issues with insects, plagues and diseases. Organics farmers are facing several quality issues and challenges to produce, so there is a chance of promising what cannot be delivered in the future.
Water: More frequent draughts mean that in some areas wells are lowering, making it more difficult to drill and there is increasing concern over water usage. The issue of water did not show convergence among those interviewed, since some are very worried and some thought there is plenty of water available.
Regulations: Rules are linked to food safety, product usage (nitrates, chemicals for crop protection) clean air regulations, water quality and several other factors. There are reports of more diseases due to tighter regulations that are increasing complexity and increasing costs (people and procedures) for everyone in the food production chain.
Consolidation: Fewer farmers managing more land due to the need of scale, labor issues, risks, succession and compliance. The valley lost 50 percent of its growers in 10 years.
Logistics' costs: This has been an issue since in the US production areas tend to be far away from the major consuming centers, demanding hundreds of trucks cross the USA each day (from the west to the east). Transport costs, consumer pressure over carbon emissions and footprint, and "buying-local" movements may challenge this wonderful region.
Retailers' concentration and private labels are trends that put pressure on farmers in California, eroding margins.
These were some of the issues raised by the farmers that I had the privilege to interview. They should be addressed to keep this region growing and remain as one of the most important food baskets in the world. It is impressive to visit California's agriculture, a lesson of efficiency and coordination to the world.
The author is professor of strategic planning and food chains at the School of Economics and Business, University of Sao Paulo, Brazil (www.favaneves.org) and an international speaker. He's the author of The Future of Food Business and coordinator of 50 books published in eight countries and in China, The World on the Tongue.