Editor's note: As graduation season fast approaches, college graduates are preparing themselves to enter a new, exciting, and perhaps uncertain period of their lives. What advice would you give this year's college graduates? We asked our readers to share some career and life advice with our graduates. If you have anything to add, you're welcome to leave your comments.
teamkrejados (France)
Dear Graduate: As eager as you are to enter the workforce and make your mark upon the world, please remember that nothing happens quickly. Unless you are the luckiest person in the world, you will have to start in a low paying position, working long hours in a field that might not be related to your major.
Temper your ego. The only jobs you can start at the top are ditch digging and window washing, and even then you have to work your way down.
Stay diligent, my dear. Even though it might not seem so day-to-day, your hard work will eventually pay off. Be wise enough to recognize those moments when they happen, and be grateful for them.
Take happiness where you can. The job market for graduates is dismal, but you will have a job while thousands of others cannot find one.
Last piece of advice: never stop learning. Don't think that just because you graduated from college your education is over. My dear, you are just now getting started and these lessons will shape your life. Be open to them!
Wishing you the very best of luck, Graduate.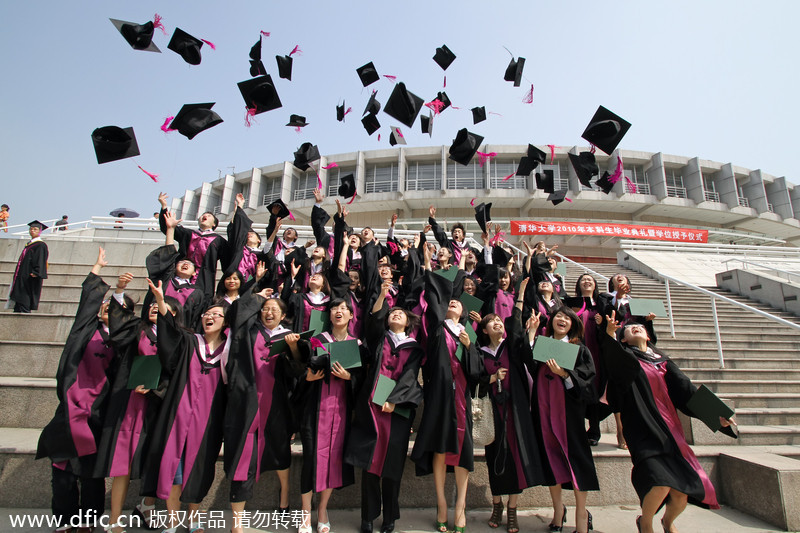 The original piece: http://bbs.chinadaily.com.cn/blog-1348107-18179.html
http://bbs.chinadaily.com.cn/blog-195103-18406.html
http://bbs.chinadaily.com.cn/thread-963333-4-1.html
[ChinaDaily online forum offers people from all over the world and all walks of life the opportunity to share their thoughts and feelings. Join us now! BBS:bbs.chinadaily.com.cn Blog:blog.chinadaily.com.cn]