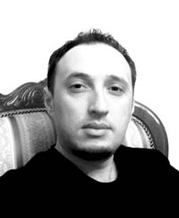 I arrived in Dongguan 3 years ago and even in these last 3 years the city went through an amazing transformation. So many things changed in culture, lifestyle, dining, sports, and business. A pace I have never experienced before. So quick and with much planning. I think it's a nice city to live in.
Amazing infrastructure, services, shopping malls are blossoming every day. I remember 3 years ago in Dongcheng district you only had few Western-style restaurants and bars. Now you have dozens to choose from. People come to Dongguan from everywhere in China. It's the good lifestyle that brought them here. Over 6 million of them are not born in Dongguan.
Regarding recent events, I can say that I never viewed Dongguan as a sex sin city. Only people not living here can say that. Why associate one of the biggest industrial cities in the world with sex? For me Dongguan is a big industrial city with many opportunities for anyone that chooses to come here.
For those girls, they choose money over morals. It's the problem with too quick an economic development. People in China got rich too fast. Everybody is chasing money, and social development cannot follow.
Anyway, I think that people judging Dongguan because of sex services are not fair. Mainly because the majority of users of those services are not from Dongguan. They are from Hong Kong, Shenzhen, Guangzhou, Shanghai...and many other cities.
I like Dongguan. Here we have air to breathe and many parks and trees. Unlike other cities where people use masks and never see the sun, despite that we have more factories than any city in the world.
Oggy Tadic
Bosnia