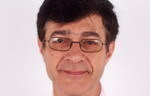 China can be a confusing place in which to live. And sometimes getting to the bottom of a story in the news can be quite problematical.
This past week the State Administration of Radio, Film and Television (SARFT) has been reported as having ordered the suspension of a TV network in Jiangsu – to the north of Shanghai - after a popular television game show violated broadcasting regulations and "created a negative social impact", as the Beijing Daily newspaper described it.
In a circular on its website, SARFT said the "Jiangsu Education TV's quiz program Bang Bang Bang, on November 24, violated national broadcasting regulations, amplified ugliness, undermined media ethics and created a negative social impact."
Chinese entertainer Gan Lulu, two other guests and audience members had unleashed a torrent of bad language about nudity at one another; and an unaired segment of the show, which had apparently been secretly filmed by a member of the audience, was leaked online showing the raucous shouting match.
Gan is no stranger to controversy. She became famous last year after getting into a brawl with her mother on a talk show and the two became an internet sensation after her mother posted a video of Guo naked after a shower, in the hope of finding her a boyfriend.
Now just a moment… An UNAIRED segment which had been SECRETLY filmed by a member of the audience had been responsible for the closure of the entire TV station? This surely made no sense. If the TV station hadn't broadcast that section of the show, and if the recording that made it onto the internet had been made illicitly in the first place, then why should the TV station itself be punished?
I asked a Chinese colleague to explain. She reckoned that Gan Lulu, with her slutty reputation should never have been invited onto the show in the first place. Surely the TV station knew what they were letting themselves into in the first place, she opined.
But I was still seeing red at this point. Many is the time, when I used to work in the BBC, that I used to invite "colorful figures" onto my shows knowing that their presence would liven up what could by a mediocre program, but knowing that I would over-record and throw away unusable or unsuitable material at the end. That is, after all, how most TV stations operate around the world.
So why was Jiangsu Education TV being punished in this instance?
The truth, when it finally came out, was something of an anticlimax. It appeared that having announced the closure of the actual show itself, last Wednesday, the SARFT issued a second directive the following day saying that Jiangsu Education Television had to suspend all programming effective Friday because it violated China's broadcasting rules by on the one hand identifying itself as an educational channel while in reality offering entertainment content such as Bang Bang Bang.
OK, that put a somewhat different slant on the entire story. But it also begs a few more questions, doesn't it? Not least, why did it take a leaked amateur video of a game show - that has been running for quite some time and has, apparently earned itself a popular following – to finally jog the SARFT into taking action for something their mandate should have ensured they got around to ages ago?
And did the TV station really think that a license to broadcast educational programs gave it the authority to make vacuous game shows, presumably to draw in audiences that their educational programs so signally failed to attract?
I somehow don't think we have heard the end to this particular story by a long shot.
The opinions expressed here do not represent the views of the China Daily website