Sister ports
Updated: 2012-03-07
8. Europe – Port of Barcelona in Spain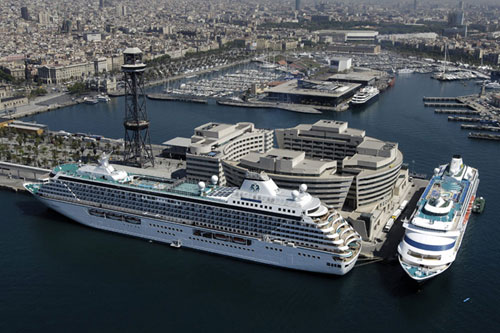 The Port of Barcelona is the primary transport and services infrastructure in Spain, and is also a benchmark in the Euromed region. With links to 850 ports across five continents, the port is the leading Spanish state port for international traffic.
The port is highly diversified, with over 30 terminals able to transport all kinds of products. The main traffic comprises containerized cargo and high-value goods, such as consumer goods, electronic goods and motor vehicles.
The port generates 32,100 jobs and channels 23 percent of Spanish foreign trade.
In addition to its commercial activities, the Port of Barcelona operates cruises and a successful urban port (Port Vell).
Over two million cruise passengers travel through Barcelona every year, making the port the leading cruise port in Europe and the Mediterranean. It is the world's fourth-largest turnaround port.
Port Vell is a prime example of how port and city can coexist in harmony. It contains a wide range of cultural, recreational and social amenities, which attract over 16 million visitors every year.