Sister ports
Updated: 2012-03-07
2. Asia – Port of Kobe in Japan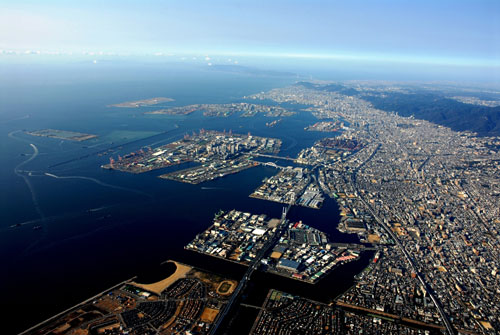 The Port of Kobe is located in the central part of the Japanese archipelago and lies on the major routes of international marine-transportation networks. It connects over 500 ports of 130 countries in Europe, Asia and North America. It has a long history that traces back to the Middle Ages when Japan began trade with China and the Korean Peninsula.
Kobe Port, opened in 1868, is the first Japanese harbor with container terminals capable of trading with the West. It achieved prosperity after opening by actively performing its role in physical distribution and personnel exchanges.
It is truly an international gateway with the capacity to dock 235 ships and 200 ship classes simultaneously. Its container cargo volume in 2011 reached 2.63 million TEU and 87.02 million tons of goods, including steel, electronics, chemicals, vehicle components and machinery products.