Sister ports
Updated: 2012-03-07
5. Europe – Port of Amsterdam in Holland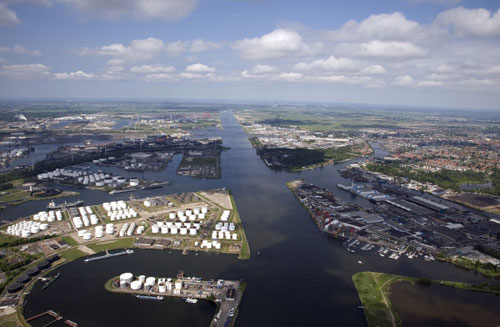 The Port of Amsterdam belongs to the municipality or city of Amsterdam. It is under city instructions that the Port of Amsterdam authority manages, operates and develops the port. The main aim is stimulating economic activity and employment in the entire Amsterdam port region.
Together with other port managers and companies, Port of Amsterdam manages the industrial and logistics complex along the North Sea Canal. Together they are responsible for an innovative and diversified port region.
The main focus in the policy is a swift, safe and environmentally sound implementation of goods traffic over water, road and rail. In developing the Amsterdam port region (also known as Amsterdam seaports), Port of Amsterdam aims for a balance between economics and sustainability. Social and economic returns in the form of employment and income is an important precondition.
Port of Amsterdam ensures a safe, swift and environmentally responsible management of shipping traffic within its working area. This area spans from 12 miles offshore in IJmuiden to the Orange locks (Oranjesluizen) in Amsterdam. In between are the subsidiary ports of Velsen, Beverwijk, Zaanstad and Amsterdam. The Central Nautical Management (CNB) is responsible for the nautical management in the North Sea Canal area. Port of Amsterdam is authorised by the CNB to execute tasks like making decisions and upholding regulations. Furthermore, the harbourmaster executes tasks in the area of regulations and public order and safety on behalf of the city council.
The port, together with its entire surrounding region, seeks to be attractive to customers as an international seaport and gateway to Europe. It is therefore necessary that the port upholds the highest quality standards and also anticipates developments in the various logistics and distribution markets. For this reason, Port of Amsterdam annually invests in many facilities, including the strengthening of networks and the development and innovation of real estate and infrastructure.