Sister ports
Updated: 2012-03-07
6. Europe – Port of Marseille in France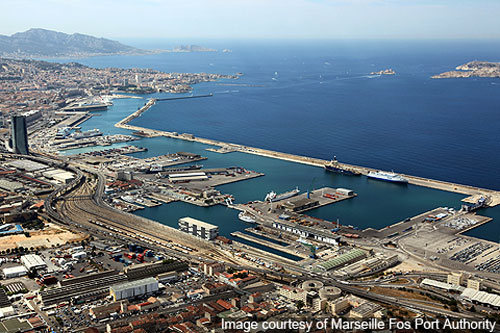 The Port of Marseille is one of the busiest ports on the Mediterranean Sea. It lies to the west of the French Riviera in the Gulf of Lion about 135 kilometers west of Cannes and some 200 nautical miles northeast of Barcelona in Spain. The Port of Marseille is the capital of France's fast-growing Provence-Alpes-Cote d'Azur region and an important commercial center.
The Port of Marseille is a commercial container port and a transport port for the Mediterranean Sea. One-hundred-million tons of freight passes annually through the port, 60 percent of which is petroleum, making it number one in France and the Mediterranean and number three in Europe. However, its recent growth in container traffic is being stifled by constant strikes and social upheaval.
Petroleum refining and shipbuilding are the principal industries, but chemicals, soap, glass, sugar, building materials, plastics, textiles, olive oil and processed foods are also important products. Marseille is connected with the Rhône via a canal and thus has access to the extensive waterway network of France. Petroleum is shipped northward to the Paris Basin by pipeline. The city also serves as France's leading centre of oil refining.