Sister ports
Updated: 2012-03-07
12. Australia – Port of Melbourne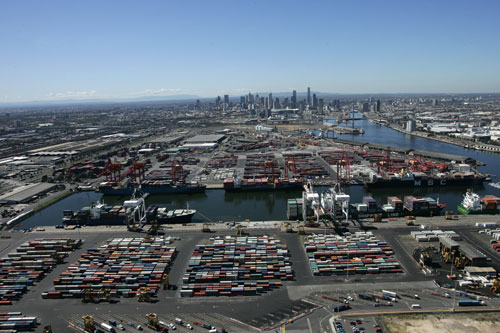 The Port of Melbourne is Australia's largest container and general cargo port, handling around 37 percent of the nation's container trade.
More than 40 shipping lines make around 3,100 ship calls a year to Melbourne, providing services to ports in all major parts of the world.
The port is located in the north of Port Phillip Bay. It is serviced by more than 100 nautical miles of shipping channels and fairways between Port Phillip Heads and its berths on the Yarra River, which are located at Williamstown and Station Pier in the suburb of Port Melbourne.
With more than 3,100 commercial ship calls each year at the port, Melbourne provides access to more than 300 ports of call across the globe.
The port depends on many shipping-related businesses such as ship owners, vessel operators/carriers, shipping lines and shipping agents. The ability of these operators to compete and cooperate effectively in the port is critical to their success and the value they provide to their customers.
The Port of Melbourne is chosen as a port of call for more than 40 shipping lines. The success of the port depends on its ability to attract and retain competitive shipping services that provide exporters and importers with a full range of overseas ports and services.
Most of the freight passing through the Port of Melbourne is handled by the two container terminal operators at Swanson Dock, DP World and Patrick Stevedores.
Patrick Shipping and Toll Shipping operate dedicated terminals for trade in the Bass Strait.
There are also terminals for general cargo and automotive cargo.
Other operators handle bulk cargoes from a variety of common users and dedicated terminals.