As the wind power general contract project of Sachal finished a 168-hour trial run in Pakistan on April 10, workers from POWERCHINA began to applaud its formal commercial use, a milestone in the country.
The Sachal Wind Power Project is the fourth wind power base in Pakistan following others in Sapphire, Tapal, and Master. Highly valued by China and Pakistan, it is one of 14 co-projects, and the first one closed on loans and signed in February 2015, among all new energy programs under the Belt and Road Initiative.
The project is a key link that strengthens ties between the two countries for the Belt and Road Initiative.
Over the seven-day trial period the efficiency of the generators reached 99.85 percent, showcasing POWERCHINA's advanced technology and skill.
The project also creates 200 local jobs as well as expanding POWERCHINA's global influence.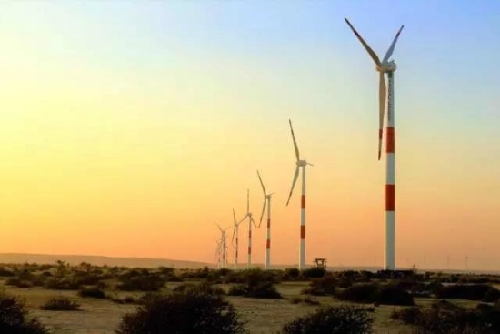 Wind power generators built by POWERCHINA operate steadily in Sachal, Pakistan.