The Longyangxia Solar-hydro Power Station in China's Qinghai province, the largest solar-hydro power station in the world, and designed and built entirely by POWERCHINA, began its connecting to the grid and commissioning, on Dec 4.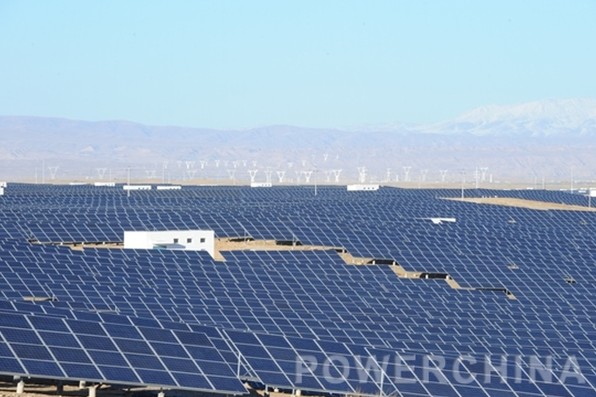 Work on the Longyangxia Solar-hydro power station began on March 25, 2013, in the Gonghe PV Industrial Park, covering a 9.16-square–kilometer area, with a production life of 25 years. It also has the largest investment of any Solar-hydro power project, and is expected to supply 483 million kWh to the grid.
Because the industrial park area is lacking in plant cover and has a fragile ecosystem, the project called for minimal earthwork and excavation for a more eco-friendly design. It makes full use of the plentiful solar radiation and the Longyangxia reservoir, with generation units and solar PV station jointly regulated to mitigate solar power fluctuations. The project model provides an alternative solution apart from the conventional cascade project regulation model and increased the efficiency and economy of grid transmission.