Ningde: scenic sites discount tickets in May
( chinadaily.com.cn )
Updated: 2015-05-06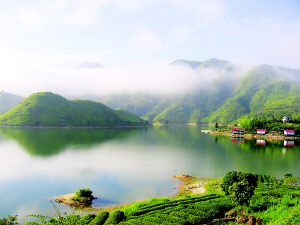 Baishuiyang Scenic Spot in Pingnan [Photo/xinhuanet.com]
Scenic spots, travel agencies, hotels and restaurants in Ningde, a prefecture-level city on the northeastern coast of Fujian province, will issue discounts to celebrate the fifth National Tourism Day on May 19, the local tourism bureau said.
All scenic spots in Fuding county, Carp brook, Jiulongji Waterfall Scenic Spot and a revolution memorial hall in Zhouning will be free on May 19. The Baishuiyang Scenic Spot in Pingnan will offer free tickets during May 18-20.
Some places will offer big ticket discounts. During May 8-31, the Taimu Mountain Scenic Resort will offer 40 percent discounts to travel agencies. During May 9-19, the Jiulong River Scenic Spot in Zherong county will offer 50 percent discounts.
Carp brook and Jiulongji Waterfall Scenic Spot will offer more incentives for special groups around National Tourism Day. Elderly people, students, and disabled people will be able to buy tickets at lower prices.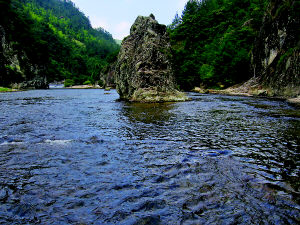 Baishuiyang Scenic Spot in Pingnan [Photo/xinhuanet.com]
Tourism day, established in April 2011, falls on May 19 each year, the date when Xu Xiake, dubbed the "Saint of Travel" in the Ming Dynasty (1368-1644), began his 30 years of travel through the country and penned his masterpiece.
Ningde borders Fuzhou to the south, Wenzhou City and Zhejiang province to the north, and Nanping City to the west.
Like the rest of Fujian province, Ningde sits in a mountainous region but it also enjoys 878km of coastline facing the Taiwan Straits and East China Sea.
It is subjected to a humid subtropical climate, with occasional typhoons. The mean annual temperature ranges from 13.4 to 20.2 C, while mean annual rainfall ranges from 1,250 to 2,350 millimeters.