Baishuiyang and Riyuetan pool shakes hands
( www.chinadaily.com.cn )
Updated: 2011-09-07
The Taiwan Nantou delegation went to Pingnan, Fujian on a three-day cultural exchange. This visit lasted for three days commenced August 17.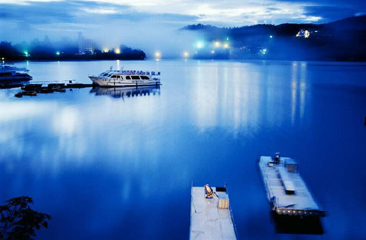 Riyuetan pool
During this visit, the delegation conducted a comprehensive cooperation on culture and tourism, with positive results and publicized Pingnan in Taiwan. This visit was a prosperous journey for intimacy and cooperation.
In May 2010, Pingnan delegation paid a visit to Taiwan. Also, Pingnan Tourism Association signed the tourism cooperation memo between Taiwan Riyutan pool and Fujian Baishuiyang, The two sides intended to use this opportunity to further expand cooperation, broaden channels of communication and promote tourism markets. In the future, a win-win situation will be laid to boost both sides' economy.
On Aug 17, Taiwan Nantou delegation also came to Jitou village and tasted local specialties. All the members of this delegation could not help praising them. They said that the small pastry and tea were not only delicious, but also represented a kind of culture. Afterwards, the delegation team visited the local Historical and Cultural Museum, Farming Culture Museum and stone memorial archways in Jitou village to learn about the history and culture of this age-old village. At Pingnan county, Taiwan Nantou delegation visited the hometown of Gan Guobao, former Taiwan garrison commander, and discussed future intimate cooperation and cultural exchange.