Experts and officials discuss Jixia tourism future
( chinadaily.com.cn )
Updated: 2015-03-06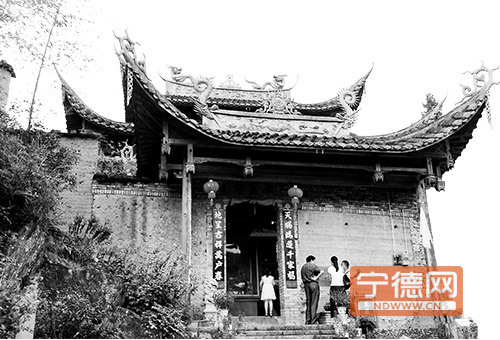 Lingyun Temple in Jixia village, Pingnan county, Fujian province. [Photo by Shu Hongxia / ndwww.cn]
Architecture experts and governmental officials exchanged thoughts on the development of tourism in Jiaxia village on Feb 27.
Located in Pingnan county, Fujian province, the village has preserved many traditional Chinese buildings, capturing its ancient history.
Xiao Baixing, head of the Architecture Department of Taiwan Huafan University, gave a report following his team's inspection of Jixia village which started on Jan 20.
Xiao suggested specifying a specific tourism mode and standardizing the services, cultural industry and festival activities in the ancient village.
Tourism in Jixia should feature local culture and including historical figures and buildings. It should also bring more benefits to local residents, according to Wu Yunming, head of Pingnan county.