Wu Yunming visit Pingnan Huaqiao Middle School
( chinadaily.com.cn )
Updated: 2014-05-26
Wu Yunming, head of Pingnan's county government, Zheng Jianfeng, director of the publicity department of the CPC Pingnan County Committee and Lin Yubin, head of Pingnan Public Security Bureau, visited Pingnan's Huaqiao Middle School.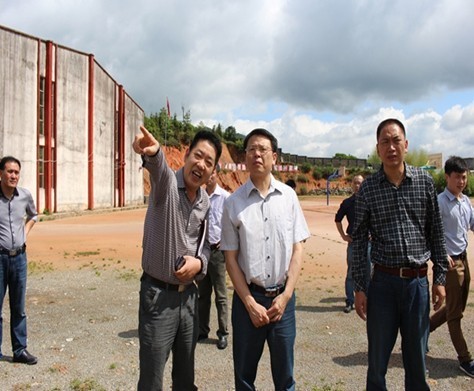 Wu Yunming,head of Pingnan county government,listens to the problems facing Pingnan Huaqiao School on May 20. [Photo from Pingnan county government]
Together, they were able to solve some of the financing problems of the sports field, and the lack of suitably qualified teaching staff.
By Wang Yifei
Edited by Brian Anthony Salter