Rural doctor of 43 years says people's good health makes him happy
( chinadaily.com.cn )
Updated: 2014-01-02
Ye Linqiu, a rural doctor in Tangkou town of Fujian province's Pingnan county, recently received an award in recognition of his outstanding contributions in his field.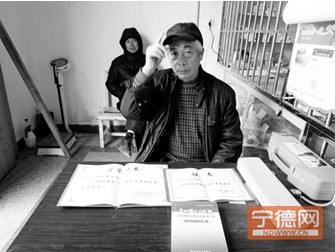 Ye Linqiu shows his certificates in this photo taken in Pingnan county, Fujian province, on Dec 18. [Photo by Xue Yi]
Shi Guijian is a farmer who was receiving a drug infusion at the local clinic on Dec 18 along with other patients who were waiting for Ye. Shi said that Ye has been working in the village for 43 years, and he also often travels to nearby villages to treat residents in their homes.
Ye said that his most difficult period was before the 1980s, when he was paid a maximum of 20 yuan ($3.27) a month, which was barely sufficient to support his family. He also said that he decided to persevere as he wanted to improve the standard of healthcare in rural areas.
In addition, he is always on call for the elderly - no matter how late it is or how busy he is, as he cares deeply for "empty nest" households, referring to senior residents whose grown-up children have moved away.
Ye does not charge extra for emergency consultations, and the patient only pays for the medicine at the regular price in the pharmacy.
He sees his 24/7 on call service with house calls for emergencies as an opportunity to increase the villagers' awareness of healthcare issues. People in rural areas often delay seeking treatment due to ignorance about various diseases and other factors such as a backward transportation system.
Ye was recognized in 2009 – at the provincial level and also at the national level - for his services as a rural doctor, and he has also been recognized at the grassroots level.
He said that "people's good health brings me happiness and a sense of achievement, " and he intends to continue working as long as he can.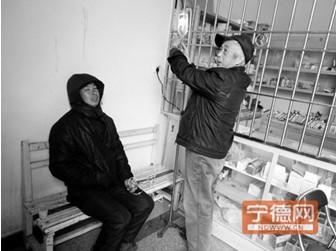 Ye Linqiu shows his certificates in this photo taken in Pingnan county, Fujian province, on Dec 18. [Photo by Xue Yi]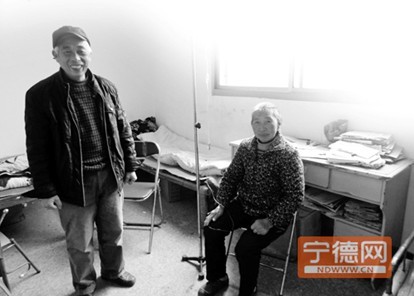 Ye changes the infusion bottle for a patient in Pingnan county, Fujian province on Dec 18.[Photo by Xue Yi]
Edited by Wang Yifei and Niva Whyman