2014-01-17
Officials attending the Second Session of the 12th Fujian Provincial People's Congress - which opened in Fuzhou, on Jan 12 – are discussing ways to boost the development of a "Beautiful Xiamen."

2014-01-06
Xiamen International Marathon, the first major marathon of 2014, gets underway.

2014-01-07
Xinjiang beauty, Mireayi Memet, wins the Miss China crown for 2013 in Fuzhou, Fujian province on the evening of December 20.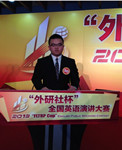 2013-12-19
A total of 94 contestants took part in the final of the 2013 "FLTRP Cup" English Public Speaking Contest, which was held in Beijing from Dec 8 to 13.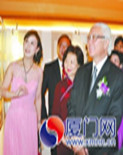 2013-12-06
Chen Qingyan, president of Singapore, and his wife attended a celebration for the 75th anniversary of the Singapore Amoy Association, in the city-state on Nov 29.

2013-10-29
Lianjiang, FUJIAN---The fourth Fuzhou International Hot Spring Tourism Festival opened in Lianjiang county, Fujian province, on Oct 26.