Green tea moisturizing toner
(chinadaily.com.cn)
Updated: 2011-10-28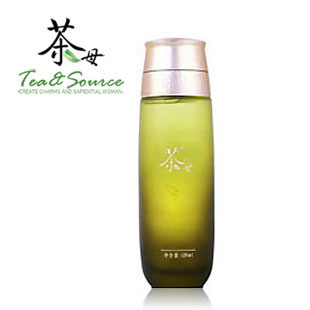 Green tea moisturizing toner 150ml
Function:
The product is designed according to the speicial state of the skin. It can provide the skin a better nursing, and promote the intracellular protein synthesis. With the help of green tea active energy, it will accelerate the water cycling within the skin. The cell network can help the skin against water loss during the day and environmental stimuli. The pure natural green tea essence provides the energy to the cells, making the skin to enjoy unprecedented tender and smooth.
Usage:
After cleansing, evenly apply appropriate amount to the face with a piece of cosmetic cotton, gently tap until absorbed.
Suitable for all skin types, especially for dry skin.