A small person's big identity question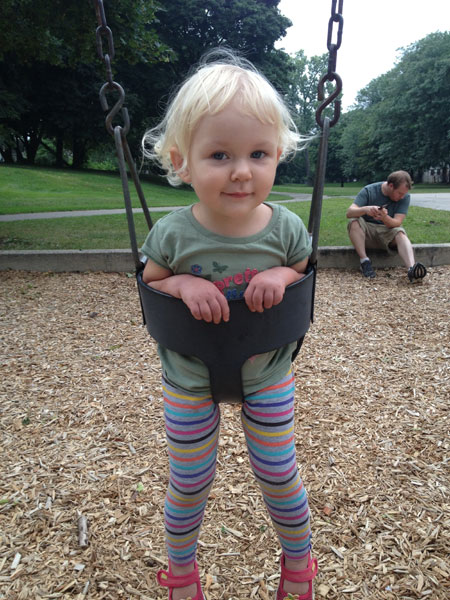 When Chinese "aunties" call her yang wawa, Lily protests in Chinese: "I'm not a foreign doll! I'm Lily."[Photo by Erik Nilsson/China Daily]
I'm not sure who my daughter is. Neither is she.
In a sense, that is. Of course, my wife and I know our nearly 3-year-old better than we know anyone, or anyone knows her. And Lily knows herself best of all.
But we're at a loss in terms of her identity - a question that has only recently started to emerge, as she reaches an age where she understands some distinctions between languages, locations and nationalities.
She knows her nanny is Chinese and her parents are foreign. She previously professed the opposite. Her first words were respectively mama (the same in Chinese and English), baba (daddy) and maomao (kitty). She next mixed languages in every sentence.
Lily now addresses foreigners in English and Chinese people in Putonghua.
But when other tykes call her waiguoren (foreigner), she protests in Chinese: "I'm not a foreigner! I'm Chinese." And when "aunties" - as middle-aged women are often referred to in China - call her yang wawa ("foreign dolly", a term often used for white toddlers since many Chinese girls grew up playing with equally blonde-haired, blue-eyed dolls), she objects in Chinese: "I'm not a foreign doll! I'm Lily."
None of this matters much. At least yet.
We, however, wonder how it will play out when she enters kindergarten in the fall.
Will other kids or teachers treat her differently? If so, how? Her peers with comparable cognizance of identity sometimes point out her foreign status. But it's instantly forgotten when they start, say, dancing together.
Aunties and uncles chase her everywhere, often with a treat or toy and pose for photos.