Children's Day special: Do you remember these games?
Except games on iPads, PlayStation and smartphones, children nowadays rarely know outdoor games. Do any of you who were born in the 90s or before remember those games that had brought us so much joy and happiness? Let's take a walk down memory lane of those games most of us played in the good old times.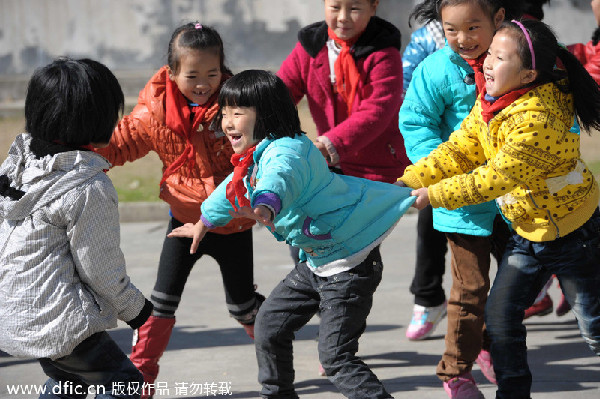 Chicken vs Eagle [Photo/IC]
Chicken vs Eagle
One acts as the eagle, one the hen and the rest as chickens. The game goes like this: the "hen" and the "chickens" stand in a line with the "hen" in the very front spreading both arms to protect the "chickens" and each one clasping the clothes tail of the one right in front of it. The "eagle" should seek every opportunity to catch the "chicken". If one "chicken" is caught, "it" should exchange the role with the "eagle".