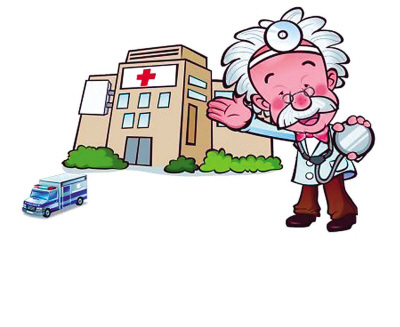 [Photo/People's Daily Online]
According to statistics from the Ministry of Human Resources and Social Security of China, the number of expats working in China had reached 24.6 million by the end of 2012. More foreigners are coming to China to study or travel. Leaving their homeland and coming to a strange place, people need to be quickly acclimatized. Seeing a doctor is one of the basic necessities for foreigners in China.
Outpatient services directed to foreigners
In Beijing, 29 hospitals including Beijing Hospital, Beijing Union Medical College Hospital, and Beijing Friendship Hospital have outpatient services directed to foreigners. Foreign students prefer go to the Peking University Third Hospital. Most European and American people like to choose the century-old Beijing Union Medical College Hospital if they feel unwell. Eastern Europeans generally see a doctor at Beijing Friendship hospital. Asian people, especially Japanese, will prefer the China-Japan Friendship Hospital.
International Emergency Rescue Center in China
If a foreigner suffers a sudden illness and knows nothing about the local hospitals, what should they do? In Oct. 1995, the International Emergency Rescue Center was founded in China to meet the emergency needs of foreigners in China.
Statistics indicate that the rescue center had provided medical assistance to 1.3 million expatriates in China by the end of 2012. 5,615 people have received direct medical services provided by the network of hospitals affiliated to the Rescue Center.