Lunar luxuries
By Pauline D. Loh, Ye Jun, Fan Zhen, Xu Junqian and Donna Mah and Rebecca Lo | China Daily | Updated: 2013-09-07 00:38




Shangri-La Kowloon innovations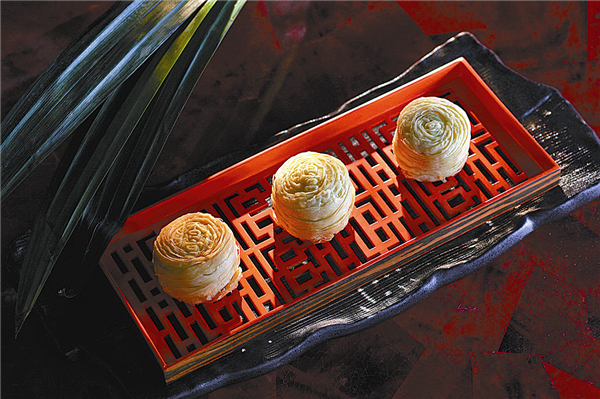 Chaozhou pandan moon cakes by Shangri-La Kowloon.
Flavor and fragrance are two keywords this year at the Shangri-La Kowloon. Their Chaozhou-style moon cakes with yam paste and salted egg yolks are flavored with specially imported pandan leaves, the aromatic screw pine leaves so popularly used in Southeast Asian cakes and desserts. Their version of the mini custard moon cakes, however, is spiked with quality sauternes from Chateau Guiraud's Petit Guiraud from the highly regarded 2009 vintage. HK$688 for the moon cakes with sauternes.
And the best moon cakes …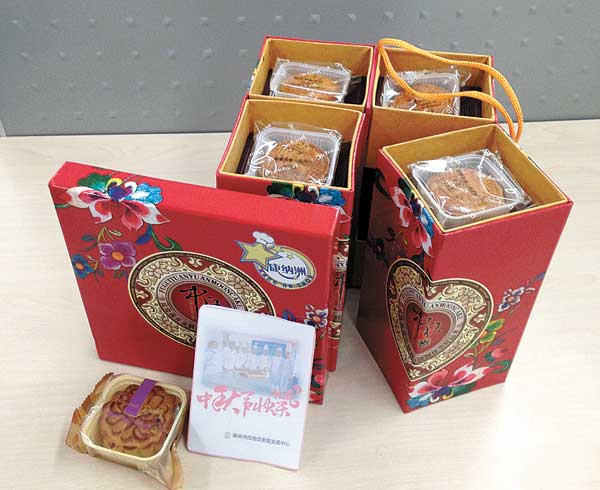 Sweet offerings by Beijing Autistic Children's Association.
Offerings from the heart are the most heart-warming, and that is why we think the best moon cakes in China come from the Beijing Autistic Children's Association. Their moon cakes come in bright red boxes accompanied by hand-made cards from the children. Priceless.
Stories by Pauline D. Loh, Ye Jun, Fan Zhen in Beijing, Xu Junqian in Shanghai and Donna Mah and Rebecca Lo in Hong Kong. Happy Mid-Autumn!
Related:Ancient baking molds of mooncake