As the Mid-Autumn Festival is approaching, many young people of Ruzhou city have chosen to buy raw materials and moulds from online shops and make moon cakes by themselves.
"I do not like traditional moon cakes. They look tedious. I have no appetite for them. Most importantly, there are few options in tastes," said Xiao Wu, who just graduated in the city. "I have bought low-sugar purple potato stuffing and lovely cartoon moon cake moulds from an online shop. I'll receive them in three days."
These days, DIY moon cake moulds and raw materials are sold well in online shops.
"Nowadays, more and more consumers, particularly young consumers, have preferred to buy goods through the Internet. But there are risks involved with online shopping, because China has not yet implemented Internet real name purchase and the credit system is not so perfect. Online shopping is not transparent enough, and consumers find it hard maintain their legitimate rights and interests," said a staff worker of Ruzhou consumer association.
Edited by Fu Bo and Tania Lee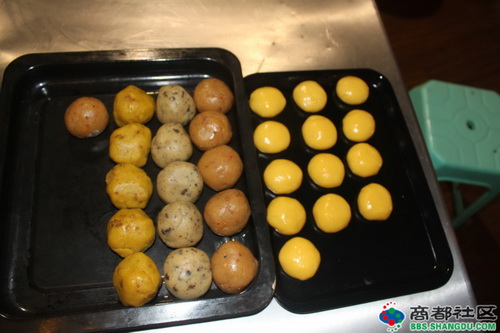 Ruzhou youth prefer DIY moon cakes