Lunar luxuries
By Pauline D. Loh, Ye Jun, Fan Zhen, Xu Junqian and Donna Mah and Rebecca Lo | China Daily | Updated: 2013-09-07 00:38




Fresh is best
When it comes to pastry, nothing is better than freshly made. Traders Hotel Beijing bakes moon cakes daily and sells them the same day, without additives or preservatives. Fillings draw inspiration from the deep south to the far north, and include rose jam, Yunnan-style to Beijing's traditional rock sugar, pine nut and raisin filling. 18 yuan per piece of 60 grams.
Peninsula classics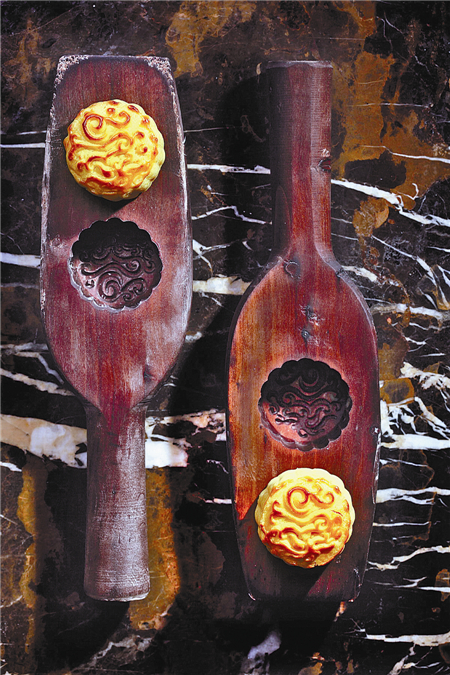 Hand-made moon cakes from Peninsula in Shanghai.
The Peninsula Beijing's main attraction is the mini egg-custard moon cake, based on the famous recipe originating from the mother ship in Hong Kong, which has been a long time favorite since 1986. About 500 yuan per box of four.
Foodies in Hong Kong are still waiting in line for the iconic moon cakes created by Peninsula's dim-sum chef Yip Wing-wah. The bite-sized moon cakes are regular sell-outs and every year, the Hong Kong hotel alone sells close to half a million moon cakes. HK$485 per box of eight.
In Shanghai, the Peninsula offers foodies the pleasure of freshly made moon cakes, done by the city's chefs on site, continuing the legacy of the hotel's egg-custard mini moon cakes.
Moon on a plate
Fook Lam Moon is a Hong Kong institution as much known for their exceptional Cantonese food as their well-heeled celebrity patrons. Their moon cakes are the last word in tradition, and luxury with only the best ingredients used — including a delicate pastry that has tea leaves added to cut the grease and add a fresh, green note. Rare olive kernels are added to give crunch to the fine lotus paste and salted egg yolk filling. HK$680 per box of Classic Four Moon Cake.
The moon according to Yu Lei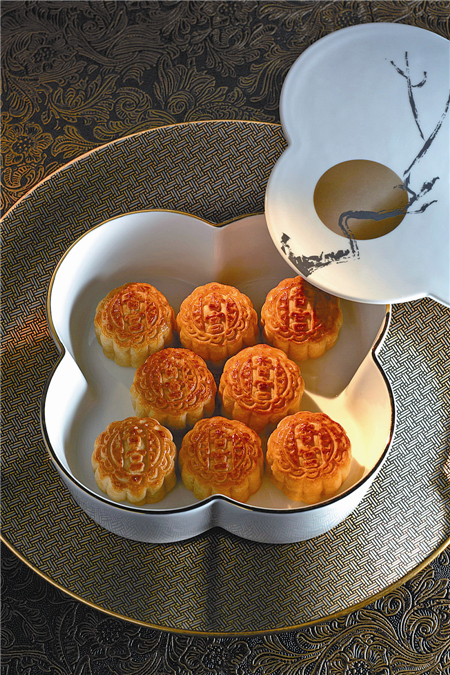 Mini custard moon cakes with Sauternes.
Executive chef Miki Imagawa of Yu Lei believes that natural is best and his moon cakes have no preservatives. His little gems have to be ordered and eaten on the spot, and are so limited that they have to be ordered in advance when you place your bookings at the restaurant. The classic custard and salted egg yolk filling is wrapped in a flaky puff pastry that crumbles deliciously at first bite. Order in, no take out. About HK$80 per plate.
Related:
Ancient baking molds of mooncake