Moon cakes get new flavors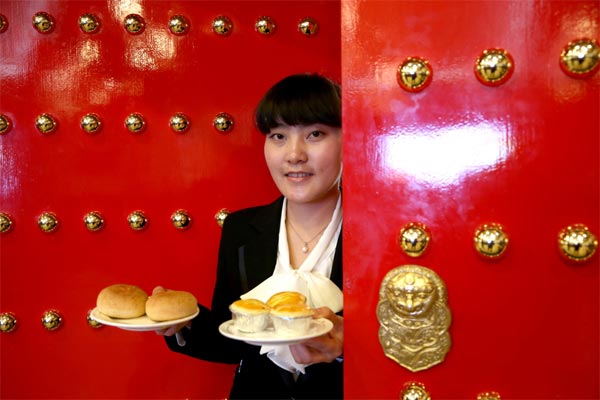 Photo provided to chinadaily.com.cn
Quanjude Group, a food company famous for its roast duck, will produce moon cakes in 19 flavors, including sweetened lotus, and its trademark duck, for this year's Mid-Autumn Festival, which falls on Sept 9.
Besides traditional flavors, new fillings like mango and a milk-flavored crust will also whet the appetite. The tasty products will also be wrapped in simpler packaging.
Customers in Beijing can buy the moon cakes in major supermarkets like Wal-Mart or in the group's franchised stores. Six types of gift vouchers are tailored for customers, and door-to-door delivery is an option.