Zhanjiang seafood haven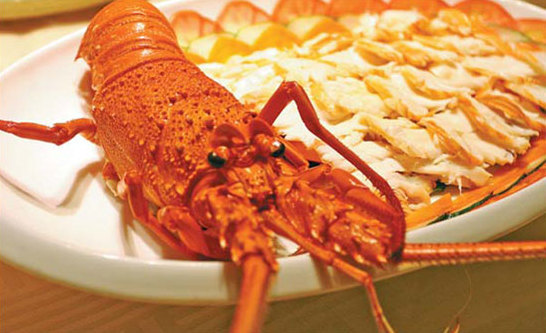 You may not find the name of the city in the latest edition of Lonely Planet China, but there is no question what the main attraction in Zhanjiang is - its seafood.
Fringed by the sea on three sides and with five islands just off shore, Zhanjiang has many fishing ports which supply fresh and plentiful seafood that is cheap but of high quality.
Among the many offerings are all manner of fish, shrimps and crabs, and exotic shellfish, sandworms, seaweed, abalones and sea cucumbers.
Fortunate locals love their seafood lightly cooked, usually quickly boiled to retain all the natural sweetness.
As a famous prawn-fishing area, the annual production of prawns in Zhanjiang is about 2,000 metric tons.
Most Zhanjiang chefs dry-boil the prawns, turning them bright red while retaining their flavorful taste and texture.
Dry-boiling is simply cooking the food over medium heat without adding any water, but only condiments such as garlic.
The city's famous prawns are well-known at home and abroad and have won it a huge reputation. Some believe that out of every eight prawns eaten in the country, at least one comes from Zhanjiang.