Rice sets elegant tone for Japanese meal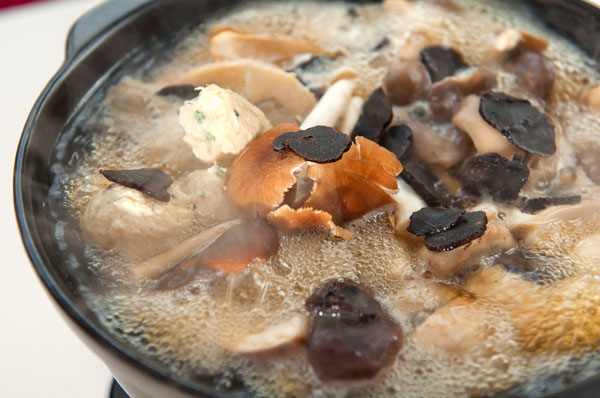 Shari presents its efforts to source fresh materials in such dishes as Perigord truffle hot pot.[Photo/China  Daily]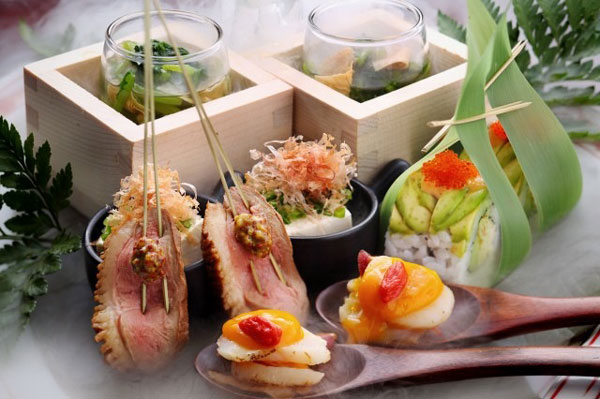 big appetizer.[Photo/China Daily]
It just takes a bowl of rice to be enticed at Shari.
The Japanese restaurant named after the flavored rice used in sushi has a lot to crow about: It is situated in an elegant century-old garden house in the center of the old French Concession, and it has a Japanese chef who has been apprenticed to a galaxy of kitchen superstars in the country. He is particular and untiring about "sourcing the freshest materials".
But it is not until the aromatic arrival of the bowl of rice - topped with a layer of salmon roe so thick that you can hardly see the white rice below, served hot in a black-sand pot right out of the oven - that even a glutton knows satisfaction is on the table.
Kamameshi is a typical Japanese kettle rice, similar to paella from Spain and bo jai fan from Canton and Hong Kong. At Shari, the chef turns it into a visual and culinary art which he calls "the brilliant pearl rice".
The rice, soaked in special mineral water for one night, seasoned with dashi (Japanese stock) and soy sauce along with seafood, is cooked over a flame (rather than in an electronic cooker) for around 10 minutes. The result is perfectly moist and soft. The plentiful salmon roe add a delightful blast in every bite, and the crispy scallion and the salmon flesh add layers of flavor.
Other dishes that go with the "pearl rice" on the spring set menu are no less brilliant and add variety to the meal - if your stomach has enough capacity.
The steamed egg bowl with oyster, shrimp and scallop is another good warm-up for diners on the chilly early spring night. Seasoned with bonito dashi, the light yellow egg boasts a unique texture like a milky, soft custard, though with a slight smell of fish that may put off some diners.