Comparison is cruel
The lunch finished with an Australian mango cheesecake and fresh mango puree, which paired particularly well with a sweet, mellow Pertaringa Autumn Harvest Riesling 2010.
It was the first time Craig Aldous, general manager of Elders Fine Foods, had tried lamb chops at Le Quai, prepared with his company's produce.
He was impressed.
But my impression is that the Angus beef that preceded it was so flawless that the lamb tasted just a little less perfect. Perhaps the reason for this was the lamb should have been served before the beef?
Comparison is cruel. In fact, the lunch was so excellent that at dinner on the same day, also at a high-end restaurant, I couldn't bring myself to chew on a 150-day grain-fed beef tenderloin.
It will probably take me some time before I can summon the same passion for beef or lamb.
Contact the writer at yejun@chinadaily.com.cn.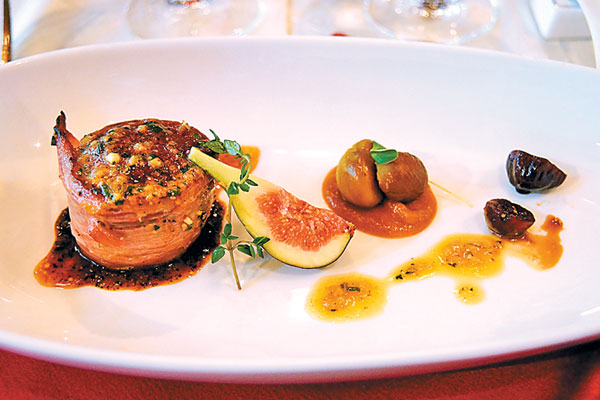 Beef tournedos. Photo by Ye Jun / China Daily