Taste and try before you buy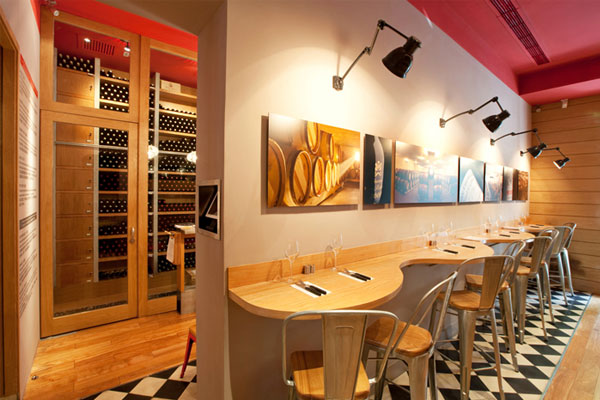 The interior of Burdigala Wine Bistro & Retail Store [Photo provided to China Daily]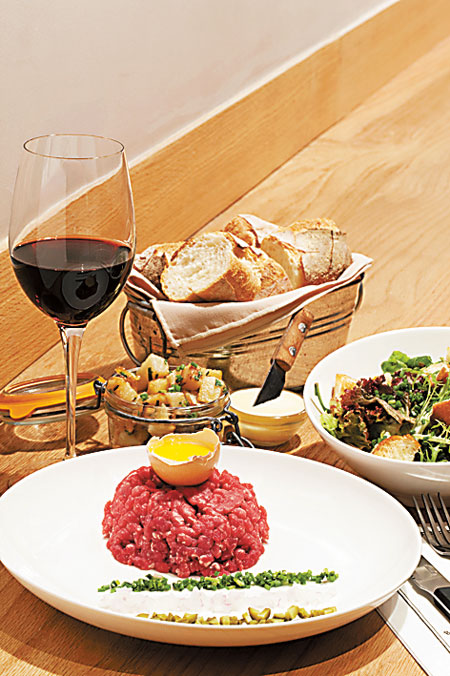 Beef tartare is offered with Bordeaux wine. [Photo provided to China daily]
The first specialty bar for Bordeaux wine recently opened on Wuding Road in Shanghai, a hotspot for stylish restaurants and wine bars.
Burdigala Wine Bistro & Retail Store is operated by Franck Boudot, a Frenchman who has lived in China for many years, and is devoted to Bordeaux wines.
Thanks to support from the Bordeaux Wine Council (CIVB), all wines in the bar are directly imported from the region, providing more choice for less cost.
Burdigala says he is on a mission to promote daily wine drinking, rather than just for special occasions.
"I hope each drinker can experience the real Bordeaux at Burdigala," he says.
He says the charm of Bordeaux wines is a result of the process of tasting and searching for a wine you like, not just choosing the most expensive bottle from the most famous chateau.
"The taste that suits you is best," he says.
He adds that he plans to open additional Bordeaux wine bars in New York, London, Berlin, Tokyo and Hong Kong.
Unlike traditional wine bars clothed in dark colors and dimmed lights, Burdigala has bright spaces, warm colors and a fresh and relaxed atmosphere.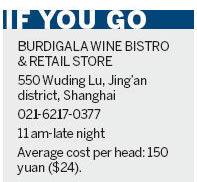 A huge glass wall has a Bordeaux map print to one side of the entrance and all Bordeaux wine regions are indicated, in order to help customers learn more about what they are about to drink.
About 2,500 bottles of wine are stored in the cellar behind the glass wall, clearly divided into price ranges.
More than 50 kinds of wines from 7,800 chateaux in 60 Bordeaux wine regions - such as Saint-Emilion, Medoc, Pomerol and Graves - were selected by the owner, with an eye on the Chinese market.
Instead of handing wine lists to customers, they're written on the wall, giving the price per bottle and glass. Red, white, rose, sweet white and sparking wines are all covered, while the list will change twice a month to provide continually fresh options.
Additionally, poker-like cards are placed in small units on the wall, with detailed information about the wines, such as grape types, taste and food pairing advice - which is perfect for wine novices.
Burdigala offers customers a chance to fill up bottles of wine themselves, from oak barrels built into the wall that provide two varieties of wine produced in Bordeaux.
Burdigala also offers various French-style snacks and light food to go, such as beef tartare, duck liver terrine, and all kinds of delightful desserts.
lixinzhu@chinadaily.com.cn