Shanghai West Bund Group to work with Centre Pompidou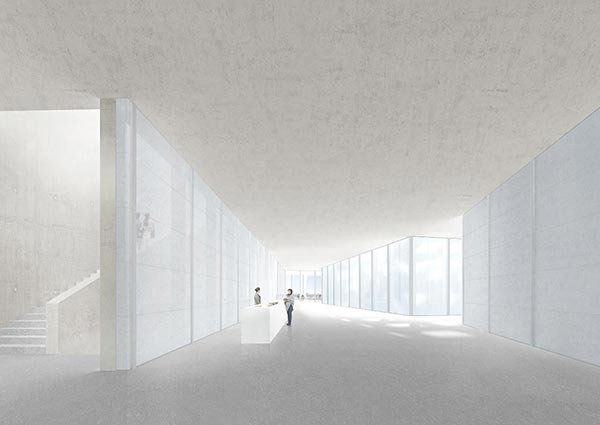 [Photo provided to China Daily]
Shanghai's State-owned West Bund Group has joined hands with the Centre Pompidou for a five-year project from 2019 and 2024.
It will feature many cultural programs, including showing the Parisian museum's collections at the West Bund Art Museum which will be completed by the end of 2018.
The project will include more than 20 exhibitions and events both in Shanghai and Paris, and will feature Centre Pompidou's collection as well as Chinese contemporary artworks.
Besides, Centre Pompidou will help with curating exhibitions, art conservation, public education and cultural exchanges between China and France.
The West Bund Art Museum, designed by British architect David Chipperfield, covers 25,000 square meters, and will be the main venue for the Centre Pompidou Shanghai project.
The project is one of West Bund Group's attempts to boost Shanghai's cultural landscape.
The group now manages an area of 9.4 square kilometers in Shanghai's Xuhui Waterfront district.
The district houses an array of well-known museums, such as the Long Museum, the Yuz Museum and Shanghai Center for Photography.
It is also the venue for the West Bund Art & Design Fair and other fine art events.
The Centre Pompidou, now marking its 40th anniversary, has 120,000 works of art dating from the early 20th century. It received an average of 5 million visitors each year.