Award honors promising artists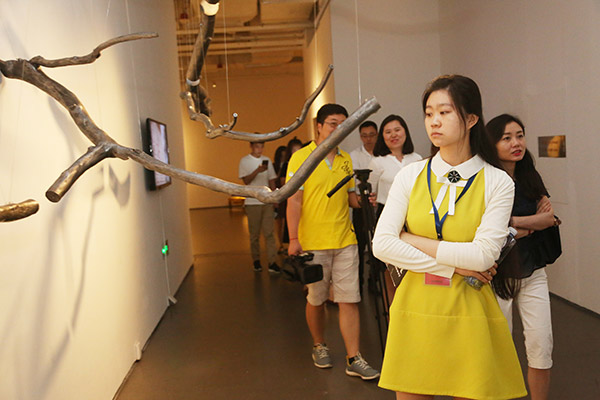 Works by nominated artists for this year's Wang Shikuo Award are now on display in Beijing.[Photo provided to China Daily]
Few Chinese know Wang Shikuo (1911-73), but most know his works - realistic oil paintings that depict China's Communist revolution.
The professor of Beijing's Central Academy of Fine Arts passed away while sketching in rural Henan province. It's believed overwork contributed to his death.
He remains so admired that a contemporary-art award bearing his name was announced last year.
The Wang Shikuo Award aspires to become a Chinese answer to such prominent international honors for up-and-coming artists as the Hugo Boss Prize and the Turner Prize.
It's administrated by Beijing's Today Art Museum and sponsored by the Wang Shikuo Art Foundation that Wang's family established in 2015. It honors one artist, typically younger than age 45, every year.
Twelve artists have been nominated this year. Their works are displayed at the Amassing Force exhibition at Today Art Museum.
Visitors can vote for their favorite artists. The winner will be announced on Saturday.
The foundation also has established a scholarship with the Central Academy of Fine Arts last year to sponsor overseas exchanges among undergraduates.
Wang's daughter, Wang Qun, the foundation's secretary, says the jury doesn't make judgments based on single works.
"We review the whole course of an artist's career," she says. "We especially talk with candidates to see if they'll remain dedicated to creating for at least another decade."
Gao Peng, the museum's director and a jury member, says organizers have monitored many candidates, following their graduations from art academies.
"Some artists quit art two or three years after winning other important awards," he says.
"They start their own businesses once they become financially stable. That disappoints their patrons, such as art institutions and serious collectors, who anticipate they'd continue to pursue higher levels of creation."
Gao says the award hails artists' experimental spirit.