Exhibition: Remembering painter Zhang Ding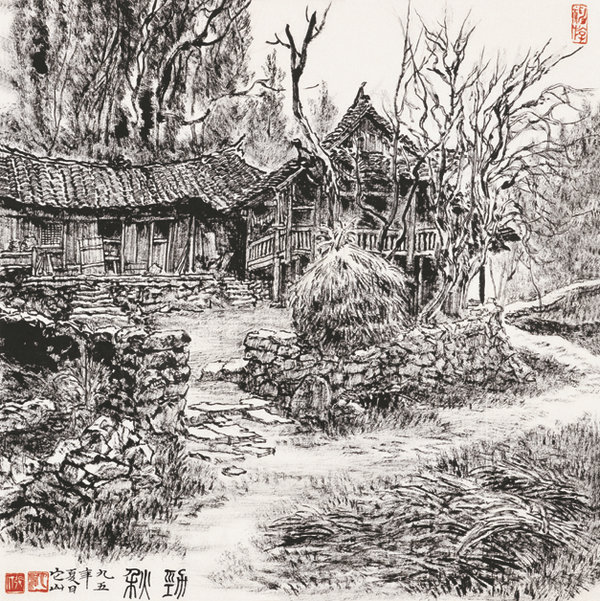 Strong Autumn, by Zhang Ding in 1995. [Photo/namoc.org]
This year is the 100th birthday of Chinese painter Zhang Ding and to mark the occasion his 30 works will be exhibited at the National Museum of Art in Beijing from Feb 23 to March 5.
Zhang made a great contribution to the development of Chinese paintings with his creations of pure jiao mo, or charcoaled ink, a kind of traditional Chinese ink painting mainly using the strongest black ink.
Although jiao mo painting has a long history in China, it is Zhang who pioneered in the paintings with only jiao mo. Later many Chinese artists followed his steps in this field, including famed artists Zhao Yaming and Xiang Weiguo.