Beijing artist You Jin displays his paintings in Hong Kong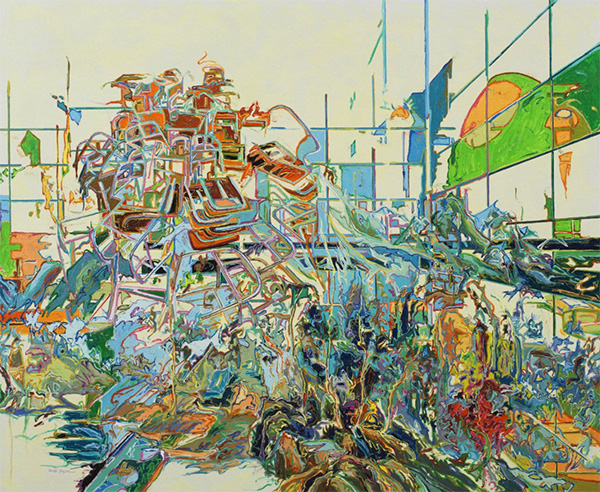 Painting by artist You Jin. [Photo provided to China Daily]
Beijing-based artist You Jin's ongoing Hong Kong exhibition, Interlaced Dimensions, shows his 15 paintings created based on his experiments with oil techniques and from the approaches of Chinese cultural tradition and philosophical thinking.
In his works, shown at the Parkview Art Hong Kong gallery, You creates a surrealist world of vivid colors and juxtaposing objects from different time and space, by which he indicates the urgent issues of human society, such as overly grown population, deteriorating environment and extinction of wild animals.
The exhibition runs through Dec 31.