The Our Life, Our Happiness exhibition at Zhejiang Art Museum in Hangzhou displays some 100 paintings in which children depict their sources of happiness via various painting media.
The works were selected from more than 500 paintings submitted by kindergarten children and school students in the city. Many of the children studied painting under the guidance of late art educator Feng Pin (1910-2013), who experimented with novel art education methods to better motivate children's imaginations and creativity.
Also on show are paintings by art lovers including businessmen, retired gymnasts, full-time mothers and elderly people.
The exhibition runs until June 8.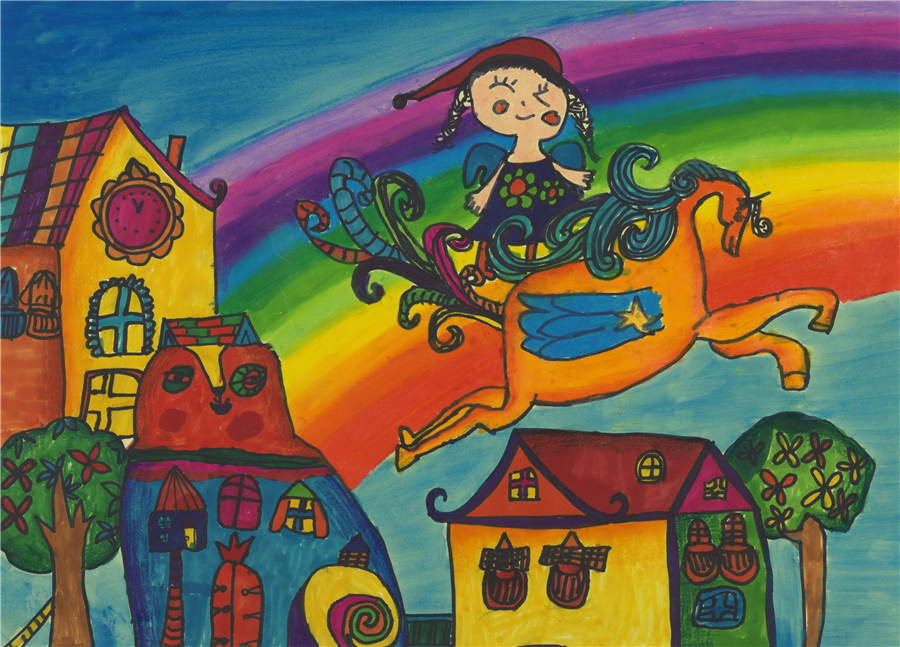 By Li Yihang, 7 years old. Photos provided to China Daily