It took a global village to raise her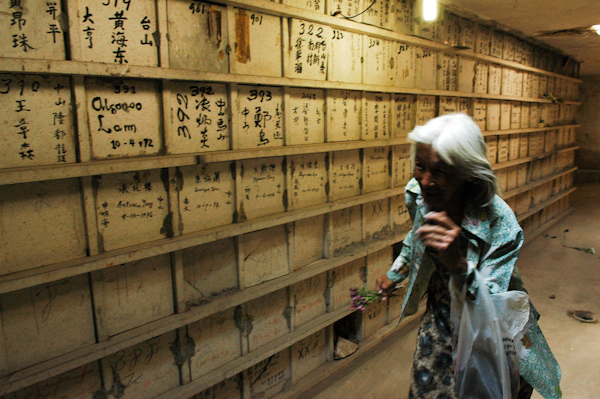 Calvo's works display faces of the Chinese-Cuban community. Photos provided to China Daily
Though artist Patricia Calvo considers herself completely Mexican, she was a product of the global village long before that was a catchphrase.
She found that village in the faces of Havana, where she lived as a child.
"My father opened the first commercial section for the Mexican embassy in Havana," she says, noting similar posts took him and his family to the Dominican Republic and Haiti before Calvo was out of her teens.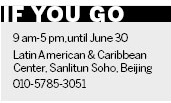 In the Caribbean, people were white, Latin, black and Asian - often the same people.
The faces of that grand melting pot intrigued her then - and again as an adult when she realized how unusual it was.
Her current photography exhibition, Intercontinental Memories, is a collection of the faces of the Chinese-Cuban community. She went back to Havana to do the reporting and recording for the exhibition in 2007.
"That was exactly 160 years after the first Chinese 'coolies' had arrived to build the railroad," she says.
While those original migrants are long dead, she sought out elders who knew the stories. They often had married local people and assimilated but had also preserved their culture - in a huge Chinatown in Cuba's capital and also in Chinese-Cuban cemeteries.
Portraits and grave markers shape Calvo's exhibition, which has just opened at Beijing's Latin American and Caribbean Center after being on show in Addis Ababa, Ethiopia, and she's eager to see what the Chinese audience will make of it.
Calvo moved to China in 1998 after studying painting and art history in Italy.
She came for a master's program in traditional Chinese painting and sculpture, but that was discontinued, so she redirected to printmaking and calligraphy.
"But I was always fascinated by photography and documentary filmmaking, while trying to sustain my artistic side," she says.
Calvo had to learn Mandarin to get her master's degree but laments she's lost much of her spoken Chinese because she doesn't use it much anymore. Her documentary work often takes her out of the country, and her clients and friends often don't speak Chinese.
That regret is shared by her parents, who moved to Beijing to join her almost five years ago.
Efren Calvo Adame is now the president of the Mexican Chamber of Commerce in China, and the artist says her father often scolds her for losing her Chinese.
"I can still read it and understand it," she said, "but my tones have gone away somewhere."
The artist came to China "because it seemed full of opportunity", and with her 40th birthday on the horizon, she looks back on a wide variety of experiences. She opened a sandwich shop with her former boyfriend from Serbia and also worked on other projects with the Russian community to which he introduced her.
But she always comes back to her art, she says, noting that she has spent 14 years making a documentary of Beijing's now hip Sanlitun area. She will release that "when Sanlitun is finished" she says with a grin at a coffee shop in the area, where the most common sign is "new store coming soon".
"I love cities," she says, reflecting on what has kept her in Beijing for years.
"I couldn't live without an urban environment - though I would prefer a city on the seaside!"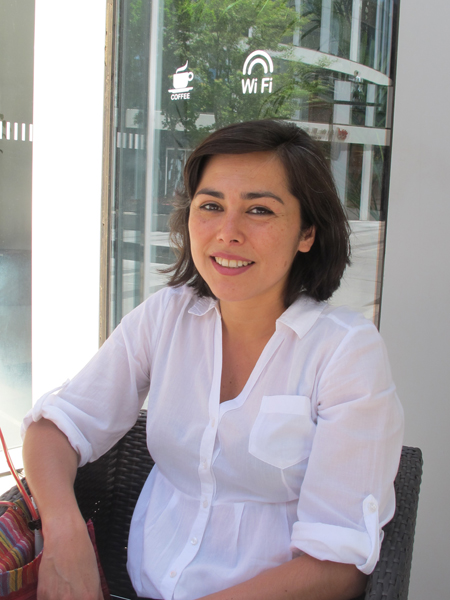 Patricia Calvo, documentary artist.