It's time to paint the town green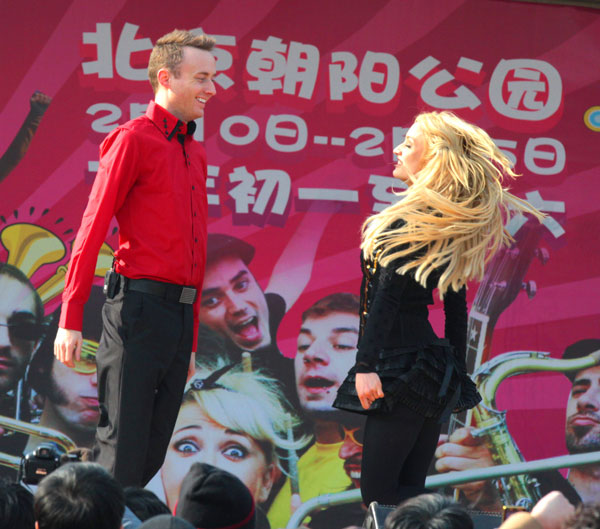 Irish dancers draw crowds at festivals around China, a reflection of the growing popularity of this art form. Provided to China Daily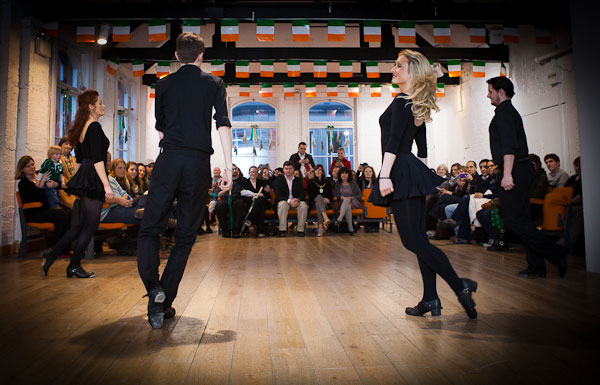 If you want to get that St. Patrick's Day feeling a little early, make plans to be in
Shanghai
 on March 9.
No, they are not going to dye the Huangpu River green that day - at least, not as far as we know. But a recently opened Irish dance academy from the US will sponsor a full day of Irish dance.
The fun starts at 10 am, with the first Irish dance competition, or feis, ever held in Asia, organizers say. Dance teams from Japan, South Korea, Germany, Russia, and Australia, as well as Chinese cities - Hong Kong, Taipei, Beijing and Shanghai - will be competing with four of the world's leading Irish dancers from America.
A feis provides dancers with the opportunity to perform solo, figure and performance dances, says Karl Drake, who recently opened his Drake Irish Dance School in Shanghai.
The competition is divided into many levels based on age (from "under 7" to "40 and over") and experience. Since the event is new to China, there will be many teams at the beginner levels.
At 7 pm the same day, Chinese dancer Eason Daoyi will take the stage with renowned Irish dancer Catie Foley for a public performance titled The Journey Home.
The play also features the voice and harp of Katie Targett-Adams, the Journey Home Irish Dance troupe, the Irish Boxty Rebellion and Dulwich College Mei Lanfang choir. The dance is choreographed by Drake.
"The feis and performance is in conjunction with Irish Week celebrating St. Patrick's Day, the blending of Irish and Chinese culture and the strengthened relationship with the Irish dance community in China," says Drake, who is flying into Shanghai this weekend to prepare for the competition and the show.
So get your jig on - or come watch contestants or certified champions work their way through the dance card. If you don't know a reel from a treble jig or a hornpipe dance, don't worry: All will be explained.
michaelpeters@chinadaily.com.cn
IF YOU GO:
March 9, 10 am-5 pm, contests, 10 yuan admission
7 pm, production of The Journey Home, 100 yuan admission
Dulwich College Shanghai's Mei Lanfang Theater, 266 Lan'an Road in Jinqiao, Pudong.
| | |
| --- | --- |
| | |
| | |