German film festival tours China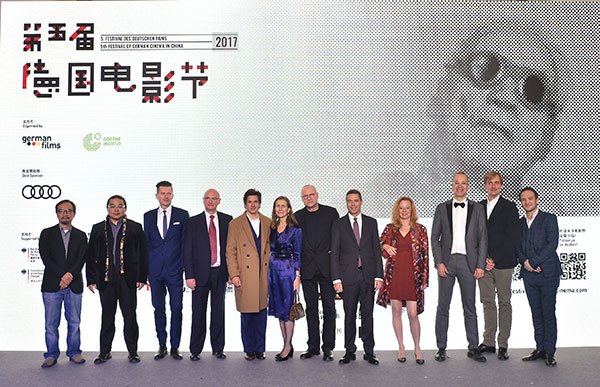 [Photo provided to China Daily]
The 5th Festival of German Cinema in China, a key annual Sino-German cultural communications event, raised its curtain in Beijing on Nov 10.
This year's festival, which is being jointly organized by German Films and the Goethe-Institut China, presents a selection of 15 new feature-length German productions. In Times of Fading Light, directed by Matti Geschonneck, was chosen to open the festival. Adapted from a novel, the film explores the recent history of East Germany and the social changes taking place in the country through events unfolding during the course of a family party.
Geschonneck and three other German filmmakers are also attending the festival to hold discussions about the films and interactive sessions with Chinese moviegoers.
According to Mariette Rissenbeek, managing director of German Films, the movies being screened at this year's event touch on a variety of genres yet all focus on the themes of recent history and family life.
Other highlighted films include Manifesto, in which Cate Blanchett plays 13 different roles, Maria which explores the issues facing migrants in Germany, and The Verdict, which features two different endings to allow the audience to decide the ultimate direction of the storyline.
Separately, 10 short films from both China and abroad, selected by China's leading short film circulation platform Jia Screen, will be shown during the course of the film festival in Beijing.
The festival will tour other Chinese cities outside Beijing — the Sichuan provincial capital of Chengdu; Jiangsu provincial capital Nanjing, and Shenzhen in Guangdong province — until Nov 27.