Comedy film's release timed for Singles Day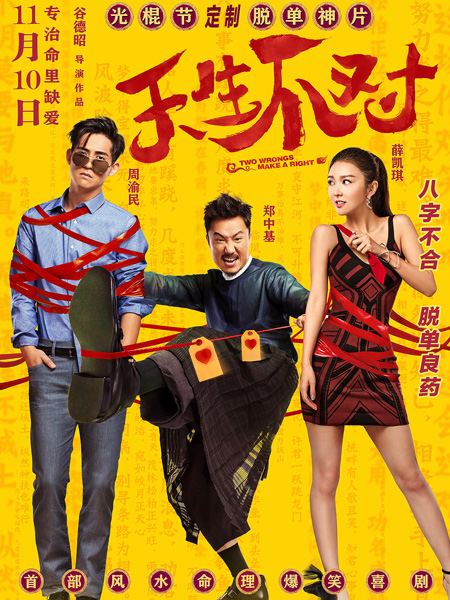 The comedy film Two Wrongs Make A Right opens to the Chinese public on Nov 10, 2017. [Photo/IC]
The comedy film Two Wrongs Make A Right is set to open in theaters today. The main characters of this film use ancient numerology and feng shui, a Chinese philosophical system of harmonizing everyone with their surrounding environment, to tell fortunes and help people find their best spouses, a timely topic for a comedy film.
The film will have resonance this week, as tomorrow, Nov 11, is "Singles Day", a holiday widespread among young Chinese people who are single. The date was chosen because the number "1" resembles an individual that is alone and the 11th day of the 11th month has the most "1s".
Singles will not be lonely as they can have a good time at cinemas to appreciate Two Wrongs Make A Right.