'Panda vs. Aliens' hitting theaters around the world next year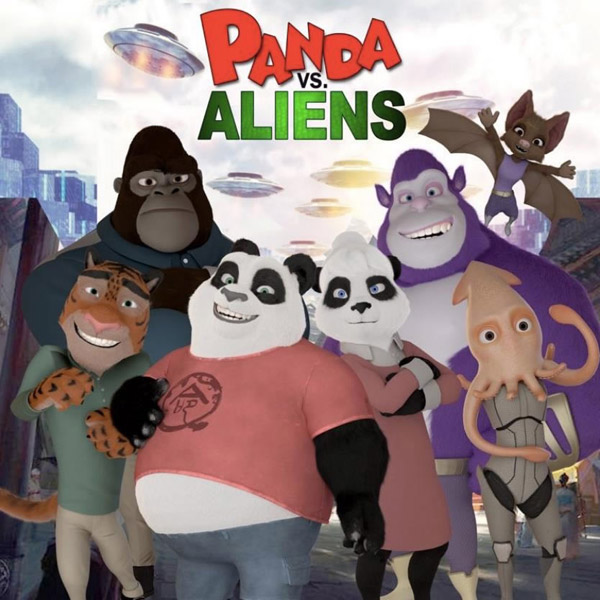 A scene from Panda vs. Aliens [Photo/CGTN]
A new animated film that will feature a Chinese panda as the movie's hero will meet global audiences in July of next year.
Viva Pictures has just acquired US rights to Panda vs. Aliens this week during the ongoing American Film Market. SC Films International, a London-based film & TV sales company that distributed hit Chinese animations Monkey King: Hero is Back and Bigfish & Begonia, is the films international sales agent.
Panda vs. Aliens follows a group of aliens who land on an animal planet and seek the power of a panda whom they've seen through satellite broadcasts of a TV show.
It was entirely funded by Chinese investors and is executive produced by Stan Lee and Gill Champion. Xiaoxiang Chen and Steve Chicorel of LABS are presenting it. The film is co-produced by China's Yisang Media and Los Angeles-Beijing Studios (LABS).
Images of the Chinese panda designed by legendary comic artist Stan Lee were released in October. The animation is still in the making and will hit theaters globally in 2018.
Panda vs. Aliens was written and directed by Arcana Studios founder Sean O'Reilly and is targeting a Chinese-wide release courtesy of China Film Group in July 2018.
Panda vs. Aliens is partly based on the animated alien characters from The Unknowns, a comic book from Lee's POW! Entertainment.
The Unknowns is a TV series about a group of aliens who land on Earth disguised as a touring rock band, which is based on an original idea created by Lee and developed by O'Reilly and Chris 'Doc' Wyatt.
China's Camsing Global, which acquired POW! Entertainment in March 2017, has established a joint venture, Linking Star Pictures, with Beijing Film Co and Beijing Novo United Films to develop movie and other projects based on five as-yet-unspecified characters created by Lee.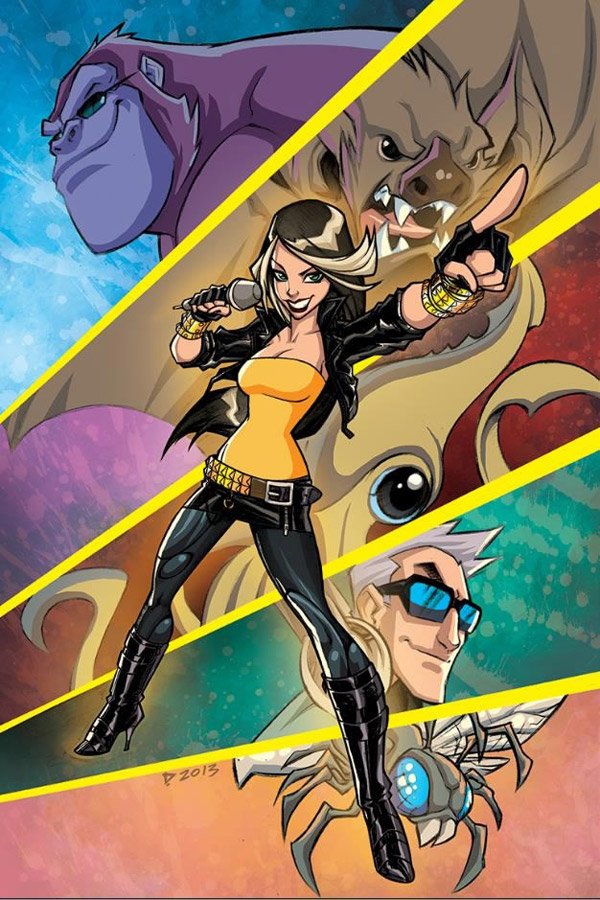 A scene from Panda vs. Aliens [Photo/CGTN]