TIFF brings 'Ten Best' showcase to Beijing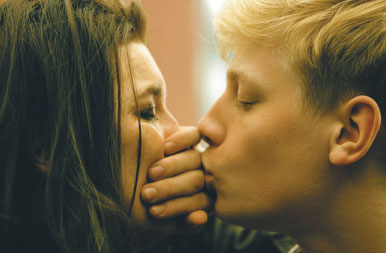 Mommy is part of the Canada's Ten Best: New Cinema from the North showcase in Beijing. [Photo provided by TIFF to China Daily]
Soon after Canadian director Denis Villeneuve's blockbuster Blade Runner 2049 saw its Chinese release in late October, his Academy Award-nominated film Incendies was seen by audiences in Beijing on Nov 3.
The movie was the opening film in the Canada's Ten Best: New Cinema from the North showcase being presented by the China Film Archive from Nov 3 to 12-a collection of classic and contemporary Canadian films making their screen debuts in Beijing.
The Toronto International Film Festival organized the screening of Canada's top films in Beijing, and they include several highlighted in TIFF's annual Canada's Top Ten Film Festival, as well as a selection of retrospective titles from TIFF's Canada on Screen sesquicentennial series.
Besides Incendies, the selection features Guy Maddin's My Winnipeg, Xavier Dolan's Mommy and Sarah Polley's Stories We Tell.
"Denis Villeneuve, Xavier Dolan and Sarah Polley are only the latest acclaimed filmmakers to show the power of Canadian creativity to the world," says Piers Handling, director and CEO of the TIFF. "We can't wait to bring our very best screen storytelling to audiences in the world's fastest-rising film capital."
"It's a selection of very representative films shot both inside and outside of Canada, and in a mix of languages."
TIFF's annual top 10 program has been touring Canada for many years but started to expand its horizons when it moved to New York in 2015, and then onto Los Angeles. Beijing is its third international destination.
Canadian cinema has for decades enjoyed an international reputation for its documentaries and animation, but Canadian feature films only started to gain recognition in the 1960s, says Handling.