Hit director marks return to ER room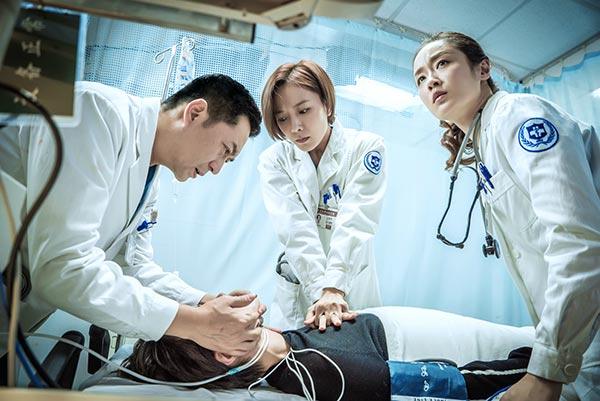 ER Doctor will air on Beijing Satellite TV since Oct 30. [Photo provided to China Daily]
After seeing his historical hit The Legend of Miyue gain popularity in overseas markets, director Zheng Xiaolong has returned to familiar territory depicting modern China in his latest TV production.
ER Doctor, a medical drama co-directed with Liu Xuesong, will air on Beijing Satellite TV from Oct 30, with two episodes shown each night.
The 43-episode series has been penned by physician-turned scriptwriter Dian Dian, and Juan Zi, a veteran writer known for urban romantic TV dramas.
Set in a fictional hospital's emergency room, the series centers on a United States-educated newcomer and a self-made veteran, who turn from being rivals into becoming close working partners over the course of the series.
Zheng reveals the TV series is based on more than 60 real-life stories, with plotlines ranging from patient-doctor conflicts to medical scandals.
The series also marks Zheng's second production on the theme of medical care. His 2002 TV series Never Give Up, which won a number of awards and was recommended as a must-see for doctors by the Beijing Municipal Bureau of Health, also explored life inside an emergency room.
With a star-studded cast, ER Doctor is led by award-winning actor Zhang Jiayi, who shot to fame with the 2009 hit Dwelling Narrowness, and veteran actress Wang Luodan, who is known for the 2007 coming-of-age TV series Struggle.
The series is also supported by a number of governmental arms and medical organizations, such as the National Health and Family Planning Commission, Peking Union Medical College Hospital and Beijing Chaoyang Hospital.