Feng Xiaogang's coming-of-age romance to be screened late September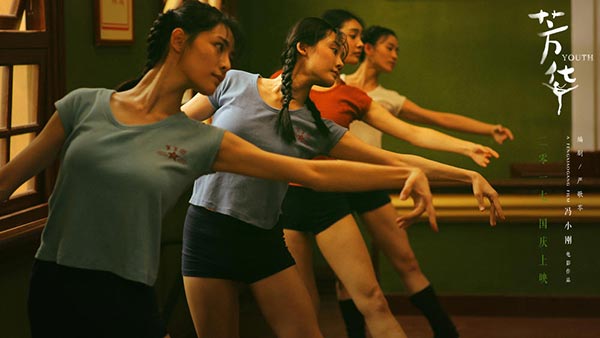 Feng Xiaogang's upcoming coming of age romance Youth will open across Chinese mainland on Sept 29. [Photo provided to China Daily]
Director Feng Xiaogang once served in the army in early 1980s. In a recent Beijing event, Feng recalls his military days, which he reckons as one of his best memories to inspire the upcoming coming-of-age romance Youth.
The 146-minute movie, spanning 20 years from mid-1970s to '90s, chronicles the growing-up of several performers in a People Liberation Army's dance troupe.
With an all-young-star cast, including Huang Xuan, Zhong Chuxi and Miao Miao, the film will open across the Chinese mainland on Sept 29.
Feng highlights the six-minute scene, set in the Sino-Vietnamese conflict (1978-79), a pivotal twist in the movie to change a protagonist's fate.
Feng used a long take — a consistent shooting method to let the cameras following moving actors — to shoot the battlefield scene, which is the first such dealing in his directorial career spanning more than two decades.
He says he shot the movie to mark his nostalgia.
The script is penned by Chinese-American novelist Yan Geling, who has many of her works being adapted to films, such as Zhang Yimou's Coming Home (2014).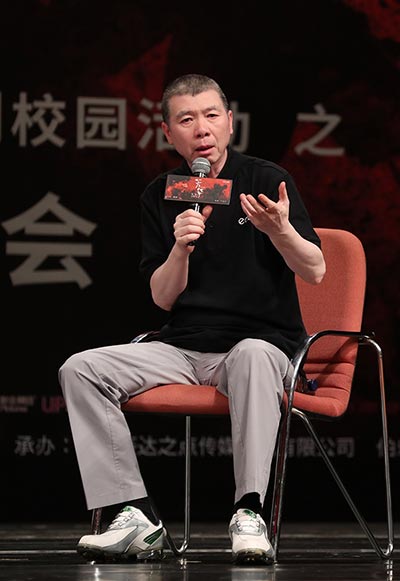 Feng Xiaogang reveals Youth is a nostalgia work for his early days to serve for People Liberation Army in early 1980s. [Photo provided to China Daily]