Versatile artist holding solo show in Beijing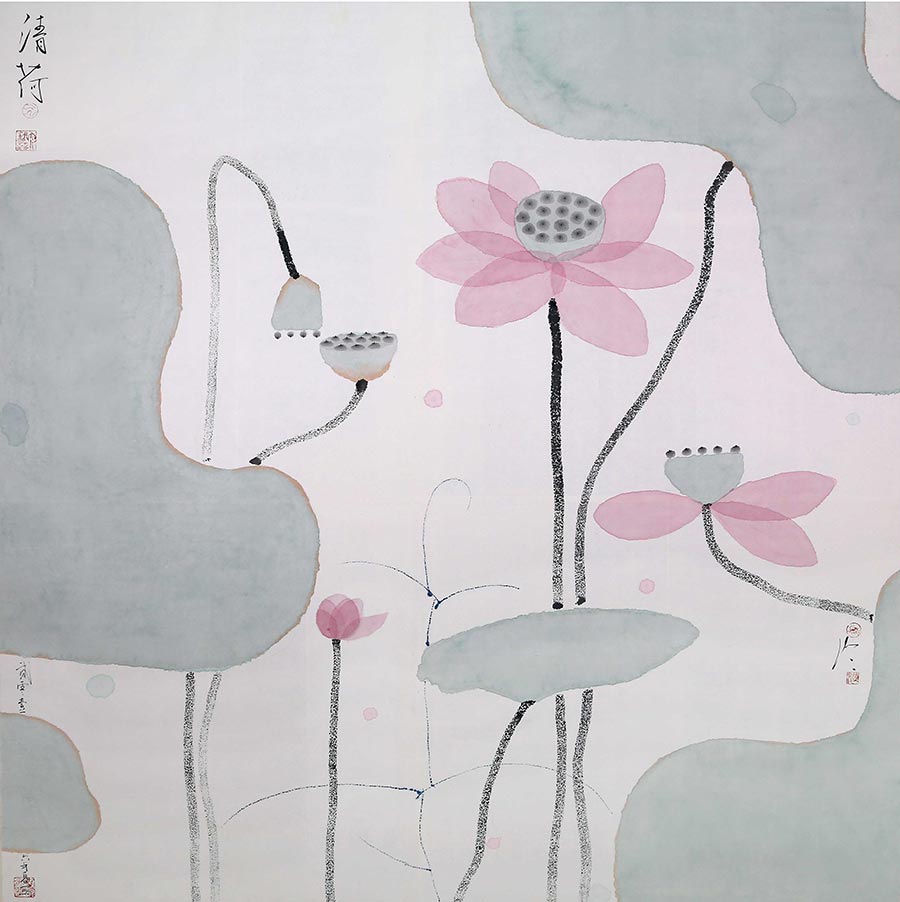 The background used when President Xi Jinping met with former US president Barack Obama aned leaders of BRICS at the state guesthouse of West Lake, Hangzhou, Zhejiang province. [Photo provided to China Daily]
Chen Jialing is hailed a versatile artist who has formed a distinctive style when seeking a connection between Chinese and Western art, and who has demonstrated excellence in industrial design.
The 80-year-old artist now holds an ongoing solo exhibition at the National Museum of China in Beijing. He shows dozens of ink paintings which exhibit an influence of impressionism and expressionism. Also on display include his designs of decorative works for daily use, such as ceramic bowls, furniture pieces and silk scarves.
A graduate of Hangzhou-based China Academy of Art, Chen studied under the guidance of ink masters including Pan Tianshou and Lu Yanshou.
He says the current exhibition, which runs through Oct 15, is a celebration to the glorious landscape of his homeland and his hometown of Hangzhou, and a blessing for peace and life.