War movie remembers a young hero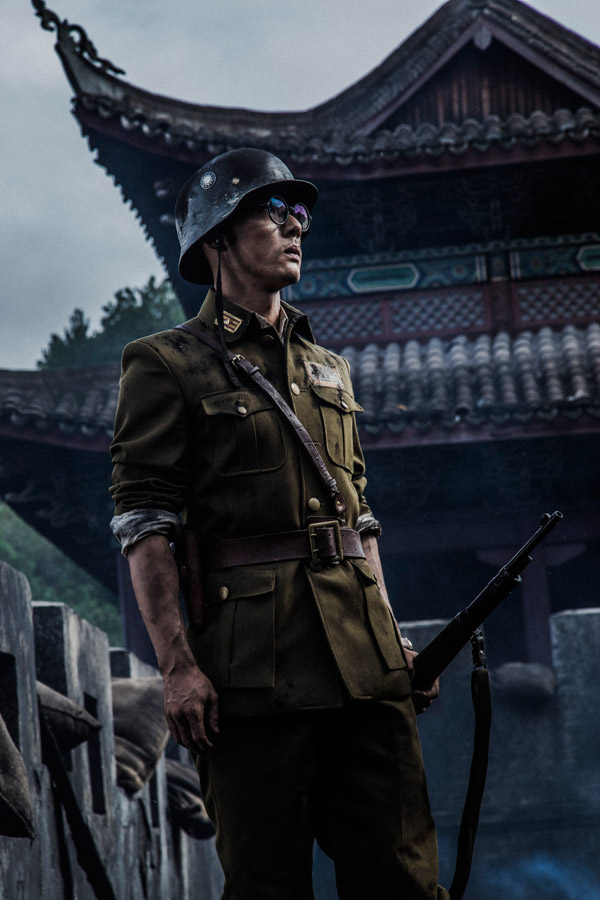 Actor Bai En stars as Yao Ziqing, the Kuomintang commander, in the new film Defenders. [Photo provided to China Daily]
Despite the overwhelming numbers of Japanese troops invading Baoshan, a county in Shanghai, in September 1937, the Kuomintang commander Yao Ziqing led his 600 soldiers into battle. When Yao was killed in the fighting on Sept 7 that year, he was only 28 years old.
When director Liao Xi heard the story about the bravery of Yao and his men, he decided to make a movie about the hero.
Defenders tells the story of the Guangdong-born martyr's efforts to defend Baoshan, a pivotal point in the war near Shanghai.
As a tribute to mark the 80th anniversary of the Battle of Songhu, also known as the Battle of Shanghai, the movie will open across Chinese mainland theaters on Friday.
Actor Bai En plays Yao, and the film also features actor He Ziming, actress Lyu Xingchen and actor Wang Lu.
The Battle of Shanghai, which lasted from Aug 13 to Nov 12 in 1937 and involved more than 1 million soldiers, signified China's determination to fight the Japanese invaders.
"I was a bit disappointed to find that youngsters had not heard about Yao and his troops. The heroes who sacrificed their lives for the country should not be forgotten," says Liao in a telephone interview.
Liao says that the initial days were tough because after a lot of research and interviewing Yao's family members as well as surviving veterans of the Battle of Shanghai, the crew found that the material about Yao's life was scarce.