Renowned Chinese Peking Opera debuts at Metropolitan Museum of Art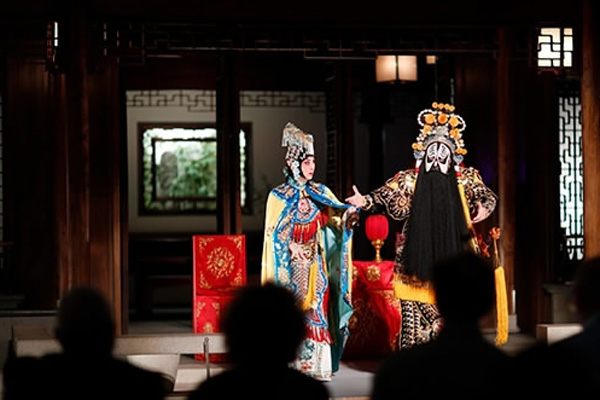 Peking Opera Farewell My Concubine [Photo/CGTN]
Renowned Peking Opera "Farewell My Concubine" debuted at the Metropolitan Museum of Art in New York on Friday. Performers took to the stage in the first of their 10 performances over a two-week period in New York.
Based on real events from more than 2,000 years ago, the opera is set in the transitional period between the end of the Qin Dynasty (221-206 B.C.) and the beginning of the Han Dynasty (206 B.C.-AD 220). It recounts a famous love tragedy.
"This is a very moving historical story. It is very well-known in China. It is not only a piece of war history, but is also a moving love story about the farewell between a hero and his concubine. In China, everybody likes this drama," said Shang Changrong, who plays the role of Xiang Yu, the main male character.
The opera was staged in an intimate setting for an audience of 60 people in what the Met says is the first Chinese scholar's garden built outside of China. Opera star Shi Yihong said it was the first time they have performed so close to an audience.