Actress takes on new role in series about change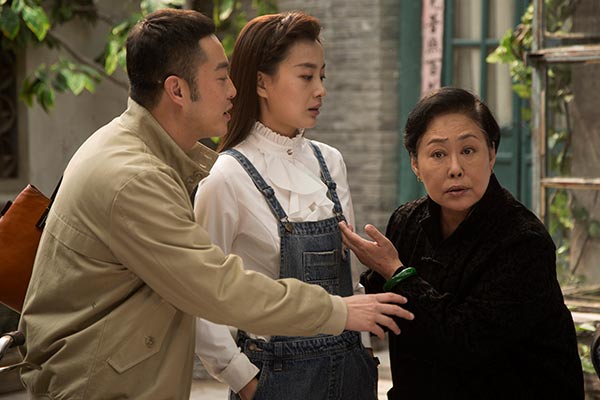 Awards-winning actress Siqin Gaowa (right) stars a pivotal role in a family which sees four generations live under the same roof. [Photo provided to China Daily]
Siqin Gaowa has played a number of impressive roles in hit TV series, from the manipulative, wealthy Tiger Girl in Rickshaw Boy to the empress dowager Xiaozhuang in Kangxi Dynasty.
The award-winning ethnic Mongolian actress will take on a new role in the upcoming TV drama, Pingfan Suiyue (The Ordinary Years). She plays the grandfather's youngest sister, who has a pivotal role in the family.
The program reflects China's vast changes over recent decades through the family and their neighborhood's stories, she explained during a Beijing event on Tuesday.
The series ran on Beijing Satellite TV from Sept 10. Two episodes will be broadcast every night.
The cast also includes veteran actor Sha Yi, who's known for the comedy series, My Own Swords Man, and actress Xu Fanxi, who shot to fame from the 2006 youth-themed TV series, Struggle.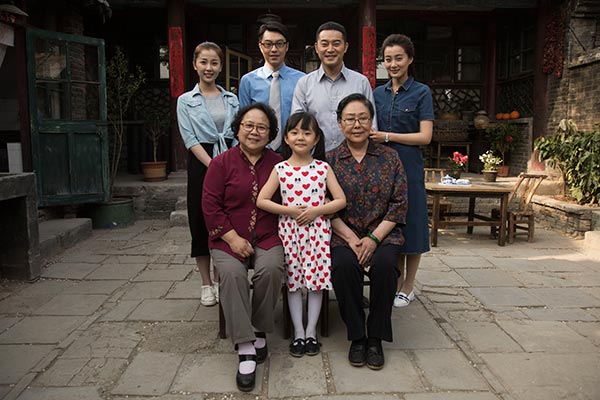 Pingfan Suiyue (The Ordinary Years) will run on Beijing Satelite TV since Sept 10. [Photo provided to China Daily]